Mercedes-Benz has already confirmed that the Mercedes A-Class Sedan (codename: Mercedes V177) is arriving in 2018. According to a report from mbpassionblog, the Mercedes A-Class Sedan will reach showrooms in November 2018.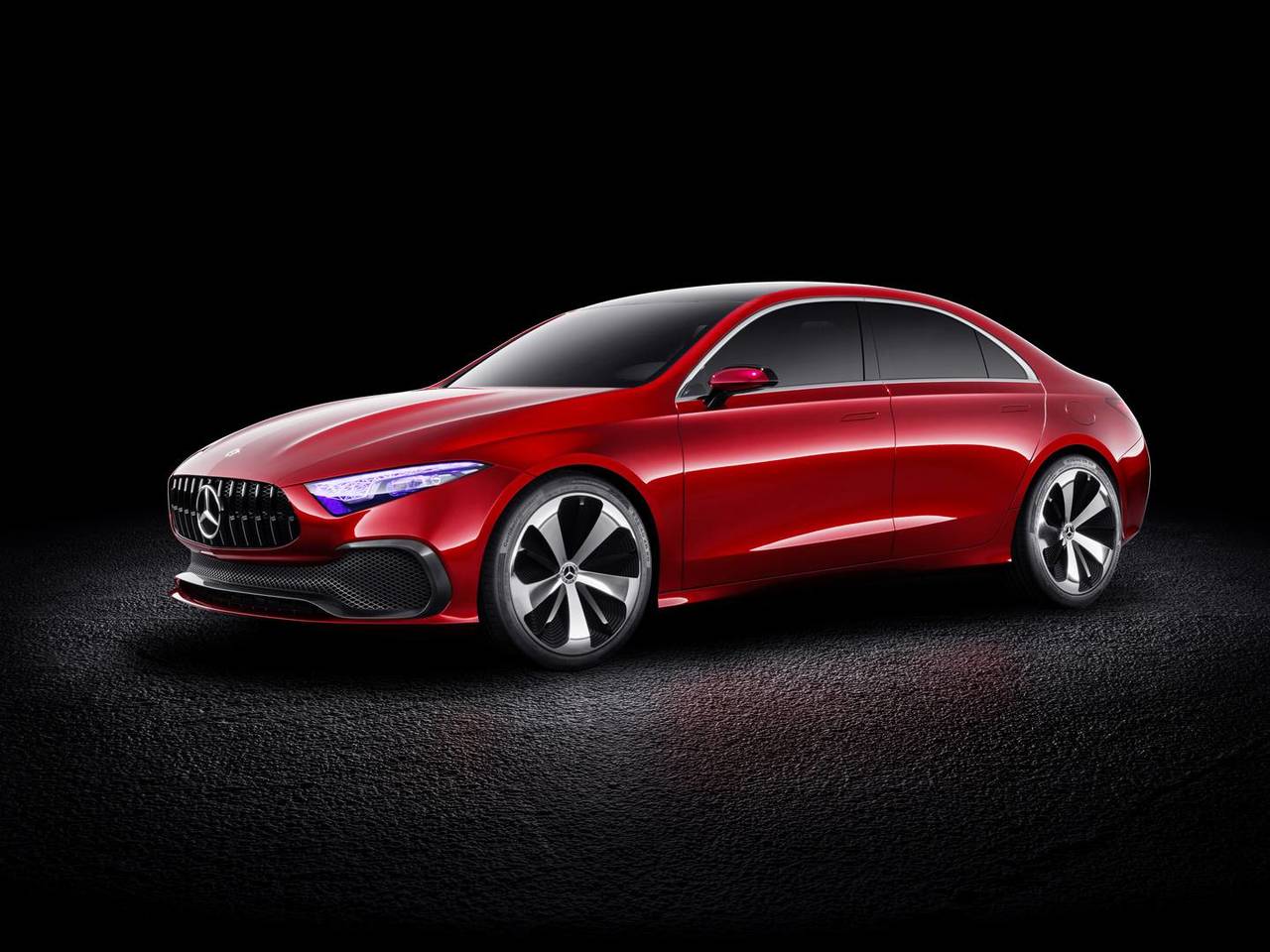 Mercedes-Benz previewed its design with the Mercedes Concept A Sedan at Auto Shanghai 2017. The company began testing the pre-production model on the roads in August. The A-Class Sedan will have a sharp and aggressive front and rear, a rather conventional roofline, leaving the coupe-like styling for an all-new CLA, and short front and rear overhangs for a much sportier look.
While the next-gen A-Class will have a body 4.4 metres long, the first-ever A-Class Sedan will measure almost 4.55 metres. The concept version is 4,570 mm long, 1,870 mm wide and 1,462 mm in height. Like the bigger sedans, the A-Class three-box will feature a dual display setup inside.
The Mercedes A-Class Sedan will ride on the MFA2 front-wheel-drive platform. Mercedes-Benz will offer its new entry-level sedan with 1.4-, 1.6- and 2.0-litre petrol engines and 2.0-litre diesel engines. There's speak of an even smaller, 1.2-litre petrol engine as well.
Mercedes A-Class Sedan buyers will have the option of a frugal plug-in hybrid model getting motive power from a 1.4-litre petrol engine. A 9-speed automatic transmission will send power to the wheels. The electrified model will have a zero-emissions range of 31 miles (49.89 km). A high-performance A45 AMG sporting a 2.0-litre petrol engine which develops over 400 hp is expected.
Also Read: 2018 Mercedes G-Class (W464) to debut at NAIAS 2018
Before the Mercedes A-Class Sedan reaches dealers, the 2018 Mercedes A-Class will arrive in April 2018. Reports suggest that Mercedes-Benz will build this model in Mexico for the Americas, in China for the domestic market and in Hungary for Europe and other world markets. The Mercedes A-Class is imported in CBU form in India, but the Mercedes CLA is locally assembled. While we await for a launch confirmation, we do not see a reason why Mercedes-Benz India would not CKD the A-Class Sedan when it is ready for introduction.
[Source: mbpassionblog]