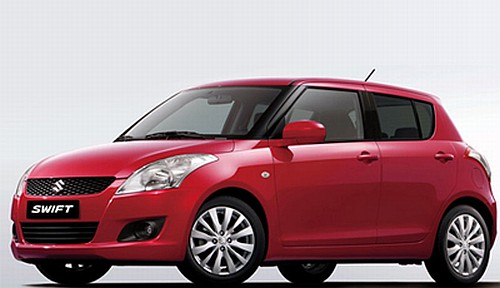 Zigwheels is reporting that Suzuki will launch the new Suzuki Swift this September. It is not clear if they are talking about the Indian market or European/Japanese market, but what this news essentially does is confirms the new Swift's journey in India.
The report goes on to add that a new 1.3-liter diesel engine can be expected. Perhaps Suzuki could make the Multi-jet more efficient by playing around with the settings and upgrading the mechanicals?
It will add dual variable valve timing to the 1.2-liter petrol engine so that power and torque figures paint a different story - 94 PS @ 6000 rpm and a maximum torque of a 118 Nm @ 4800 rpm is much more than what the current Swift manages. It will go on to become the most powerful 1.2-liter engine in India, surpassing the Jazz's 90hp engine.
Apart from being more powerful, spacious and comfortable, the new Swift will also be more efficient, consuming less fuel and exhaling fewer emissions. The new Swift could be pricier by a few thousand bucks, but for the additional value it offers, I don't think anyone would think twice before signing on the dotted line.
Source - Zigwheels