Maruti Suzuki has shown a wide variety of customized cars at the Auto Expo. These modified cars are displayed for customer feedback purposes and demand withstanding, you can expect them to launch in the future as a special edition or influence a special edition.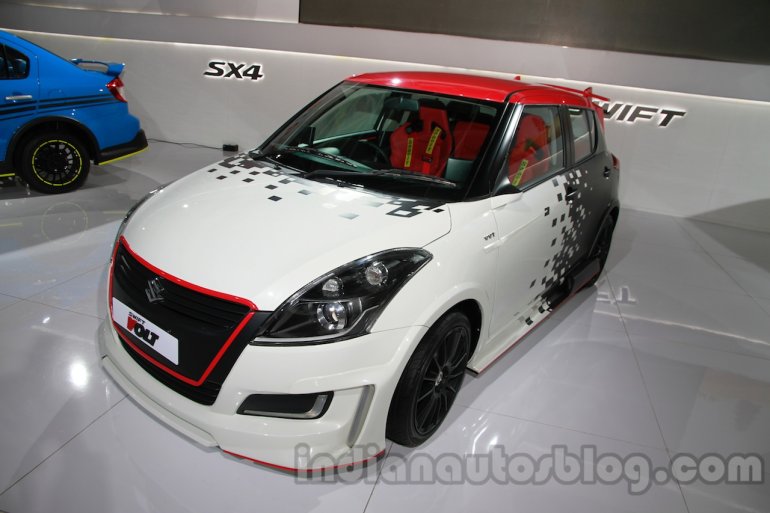 The Maruti Swift Volt is an interesting take on the popular Swift hatchback. Before you start day-dreaming, let us inform you that the Swift Volt is not an electric/hybrid concept (as its name suggests), but is in fact a regular Swift with a nice body kit.
Sporting a red contrast roof and a dual-tone paint job, the Swift Volt displayed is powered by the 1.2-liter K-Series petrol engine. The headlight cluster is seen featuring projector lights and a dark tint, while the area surrounding the grille is painted in black.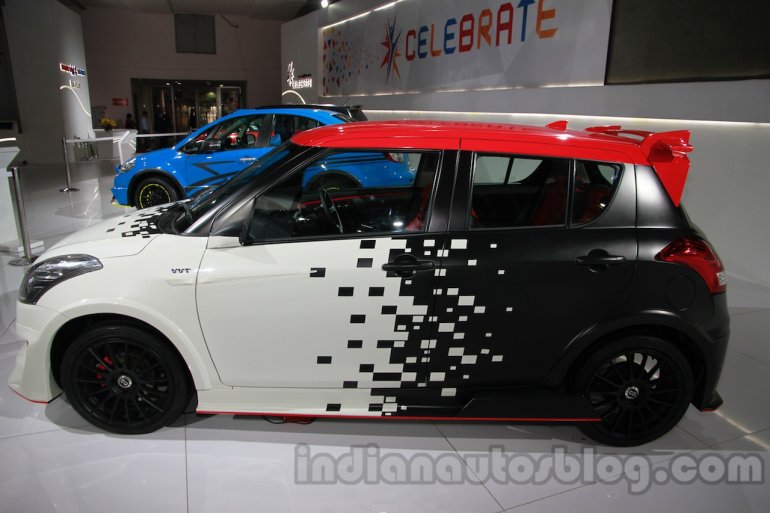 Featuring an extensive body kit with low-set skirts and multi-spoke alloy wheels, we find the wing mirrors of the Volt particularly interesting with their almost concept-car like design.
Towards the rear, we became a huge fan of the dual exhaust pipes which are neatly integrated in the aggressively-styled bumper. The interior is similar to the road-going version with the exception of racing seats.
All in all, the Swift Volt sports a tasteful modification which we would like to see the company offer as accessories in the very least.
Maruti Swift Volt Image Gallery