Maruti Suzuki has issued a recall of a small number of vehicles over a possible glitch in the steering column.
The company said today that 13 units of the A-Star, 592 units of the Swift, 581 units of the Dzire and 306 units of the Ertiga are affected by this recall. The 1,492 affected models were manufactured between October 19 and October 26, 2013. The recall doesn't pertain to vehicles that have been exported in this range.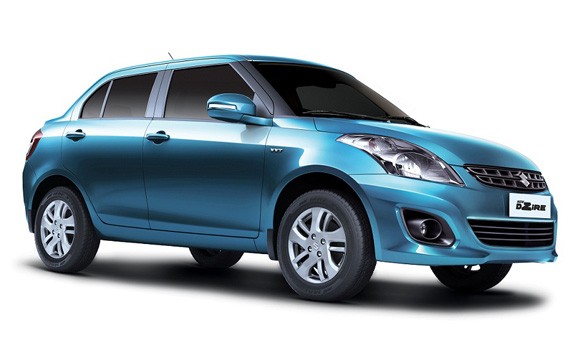 To fix the cars, Maruti will fit new steering columns through authorized workshops. To save time, the company has dispatched the part to service centers and is now calling customers who are driving the possibly faulty models. The fitment will be made free of charge.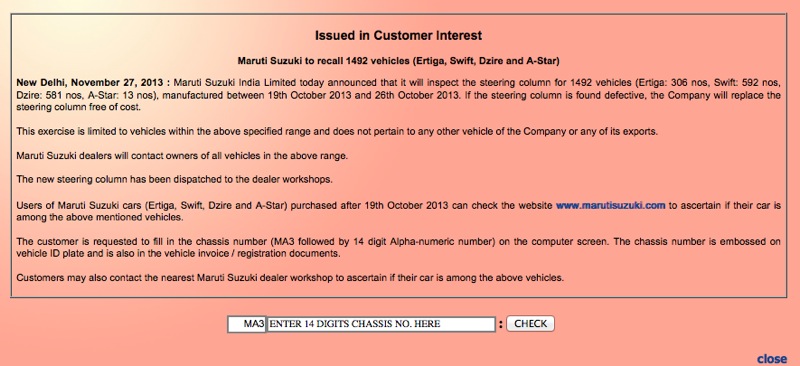 The company is also urging new Maruti car owners to check themselves if their cars are concerned by the recall. The official website marutisuzuki.com today displays a field requesting doubting customers to type in the chassis number (a 13 digit number that is present on the vehicle ID plate or on the registration documents) to verify. Owners can also call their local dealerships to ascertain if their vehicle needs a new steering column.