By the look of things, February 2011 is shaping out to be quite of month for car lovers.
On one side you have Volvo bringing in the S60 and then you have Maruti Suzuki getting Kizashi in to the Indian market. And now, news just in that Maruti Suzuki is also planning the launch of the much awaited SX4 diesel in February.
The SX4 sales figures have taken quite a beating in last half of the 2010. The car that used to sell 1000+ units each month with a lot of difficulty managed 761 last December. And its rivals (with diesel option) like the Vento and the Fiesta managed easily managed to break the 1000 unit barrier.
Even the unusual looking Hyundai Verna astonishingly shipped 1,213 units. Clearly, Maruti has realized that measures need to taken and they need to be taken fast!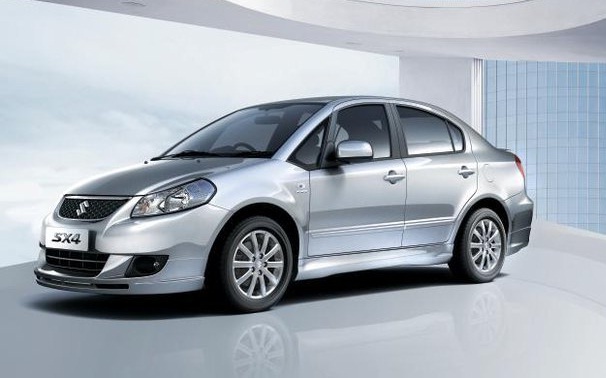 The SX4 diesel is expected to have 1.3-litre DDiS engine with a variable geometry turbocharger (VGT) powered to produce 90 bhp. As you may have known by now that this is the same engine that powers the Fiat Linea and does its job well.
The facelifted SX4 was shown in China last month but we're not sure if that model will reach India.
Most diesels cost around 1 lakh more than their petrol counterparts. So we presume the new SX4 will be sold at a tag of around 8.5 lakh. Will this help the C segment kingpin gain back its territory? Only time will tell.
In the meantime, here is a humble request from IAB:
At least give the option of having those old alloys. The new ones make the car look very characterless :D