Many cars in the B and C segment in India are being strapped with diesel engines and the latest to enroll is the Maruti Suzuki SX4. Customers have come to realize the long term benefits of owning a diesel car given the vast difference in petrol and diesel prices.
Under the hood, there lies a 1.3 litre DDiS engine that powers its siblings the Swift, Dzire and the Ritz. The variable geometry turbocharger fitted to the SX4 enhances power to 90PS and torque to 200Nm.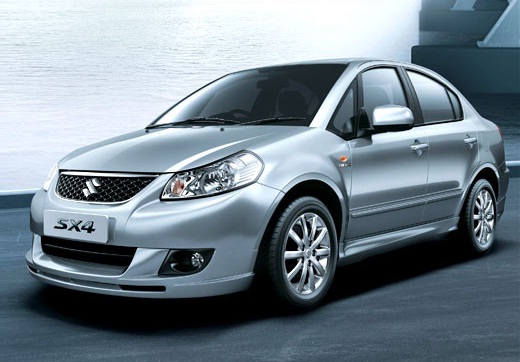 Maruti proposes that its new offering can do 21.5 kmpl. The interior plastics leave a lot to be desired. The car could have received a mild makeover with chrome treatment. What also could be useful is a larger diesel engine, perhaps from the VW lineup.
This bouquet of ads certainly does its job in persuading buyers to look at the SX4 Diesel. Instead of marketing it as a mileage king, Maruti relays ads showing a fast and addictive drive which we think is very brave.
Maruti Suzuki SX4 Diesel Commercial 1
Maruti Suzuki SX4 Diesel Commercial 2
Maruti Suzuki SX4 Diesel Commercial 3