So August 17 will be the judgment day for  Maruti Suzuki India as it will launch the most eagerly awaited hatchback of 2011 – The new Swift. Once again, MSIL will try to re-write the rules of the hatchback market. The good news is that the company is is leaving no stones unturned before the D day. To make sure there are no supply constraints, the company plans to expand the capacity to 17.5 lakh units in the next two years.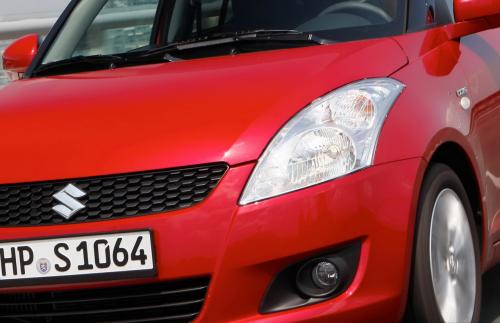 Supply constraints are the ugly side of business. The demand exists, people are willing to shell out dough, profits just waiting to be made, but sadly the manufacturer can't make enough cars. No manufacturer wants to see this ugly side but many of them unfortunately do.
Toyota India burnt their hands big time due to supply constraint when they launched Etios sedan in the market. The waiting list almost extended to 9 - 11 months. Of course, no human being can wait for a car for that long and Toyota India started seeing booking cancellations. Supply constraints can cause trouble and damage.
If Maruti Suzuki prices the Swift correctly, the little hatchback market is going to see some insane booking spree. It is an internationally proven product that is well tested, loaded with features and to top it all we have Maruti Suzuki's excellent after sales network and cheaper spares – it's a complete no brainer!
Maruti Suzuki has been facing supply constraint on various models. They don't want the supply constraint to hinder the success of the Swift. Hence, they are planning the third plant – Plant C which will take the total unit capacity to 17.5 lakhs units.
Let's hope Maruti Suzuki gets the pricing of the Swift bang on!
Maruti Suzuki Swift Image Gallery
[nggallery id=86]
[Source - DNAIndia.com]