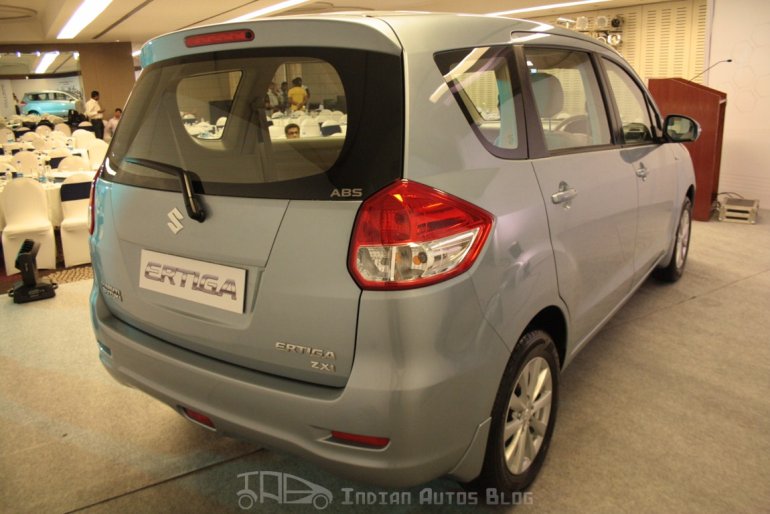 The Maruti Suzuki Ertiga has - in typical Maruti Suzuki fashion - people queueing up for it. And with good reason as well.
It promises to offer the core values of the brand such as an excellent fuel efficiency, low running costs and maintenance and it is reasonably priced as well.
Yes, the last row of seats are not exactly comfortable, but at this price it has very little in terms of competition.
So it should not be a surprise at all that the Ertiga has done extremely well in Indonesia. In Indonesia, Suzuki assembles the Ertiga from a CKD (Completely Knocked Down) kit shipped by Maruti from India. It comes only in petrol (1.4L K Series + five-speed manual gearbox), and Suzuki has vowed to introduce an automatic transmission variant in the future.
Says Mr. Endro Nugroho, Director Sales, Suzuki Indomobil Sales -
The Ertiga market potential is very large. Since May, when it was launched into the market, the volume is always up. At the entry-level class in small MPV's, we are the only ones to offer products without discounts for over 9 months. We can do a minimum of 5,000 units of Ertiga a month.
The Ertiga is reported to have captured a 16% market share in Indonesia. In fact, Suzuki Indonesia sold 34,074 units of the Ertiga from May - December 2012. Its main rival, the Toyota Avanza is currently the Number 1 selling car in Indonesia at 192,146 units being sold in 2012.
To give you a perspective of the Ertiga's sales, Maruti Suzuki sold in India 59,467 units of its family mover since launch.
Given the Indonesian demand for people carriers, its no wonder then that Mazda want to sell a smaller VX-1 model - which happens to be the Ertiga itself.
[Source - Merdeka.com]