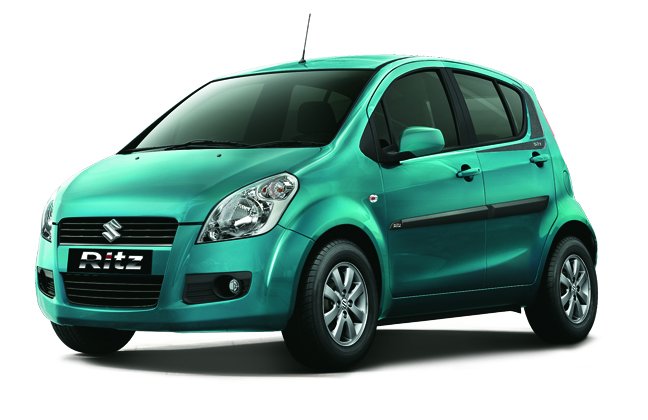 By Kaustubh Shinde
Celebration times just don't seem to end at Maruti-Suzuki. On 20th August, they celebrated the record production of over 5 lakh K-series engines in less than 23 months. Eight days later, it's the turn of the Maruti Ritz to celebrate!
The Ritz, launched in May 2009, has sold over 86,400 units so far. It is powered by 1.2L K Series petrol engine with max output of 85 PS and 1.3L DDiS diesel unit that delivers a max output of 75 PS. It is coupled with 32-bit Engine Management System and Drive-by-wire technology for a quick engine response.
To celebrate the Maruti Ritz' success in India, Maruti Suzuki is launching a special edition Ritz Genus today. The production is limited to only 5000 units and is expected to be dearer by Rs 17,000 over the current price. It will be available in both petrol and diesel engine option on VXI and VDI variants.
Apart from having standard features, the Ritz Genus will have new additional features like:
* An exciting signature color -`Emerald Blue'
* Stylish body graphics and 'Genus' decal on the rear doors
* Tilt-adjustable steering
* Keyless entry (Nissan Micra anyone?)
* Integrated music system
* Rear wiper-cum-washer
Shashank Srivastava, Chief General Manager (Marketing) -
Limited Editions are our way to bring excitement to the showrooms. We have excellent experience with Limited editions in the past. While they bring in incremental sales numbers, at the same time customer response to these special models have helped us for future product development and planning. Ritz has received very good demand from customers and I am confident that the Ritz Genus will find great appreciation with customers for its new add-on features
This is not the first time Maruti-Suzuki has tried the 'limited edition' formula. Earlier, it has released special edition models of SX4, Swift, Estilo and Alto.
Image Source - Wheels Unplugged