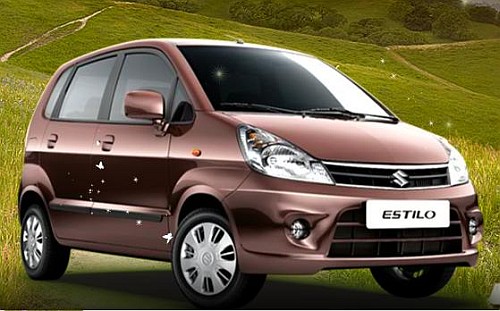 The Estilo being sold in India is based on the age-old Suzuki MR Wagon which was discontinued internationally in 2006. It is to be noted that Maruti Suzuki launched this car in India after it was discontinued internationally.
The Maruti Estilo was brought in to replace the cheeky successful Zen, but the Indian consumers didn't like the 'tall- boy Zen Estilo', hence the Estilo turned out to be selling average numbers for Maruti. When Maruti tweaked its looks, declining sales improved steadily.
Maruti is now offering free goodies like seat covers, double-din MP3 player with USB plug-in, rear parcel shelf, reading lamp, mud flaps and mats in the all new path-breaking Estilo 'Elite'. The VXI version of the Estilo 'Elite' gets a Bluetooth enabled music system/hands free device and iCATS security system as standard. The only good thing about the Estilo is the KB-series engine.
This special Maruti Estilo 'Elite' would be exclusive for Maharashtra. There is no price hike for the 'Elite' version of the Estilo. Though Maruti offers good value with the Estilo 'Elite', it doesn't offer a good deal or a good car.
Source: Goaonwheels