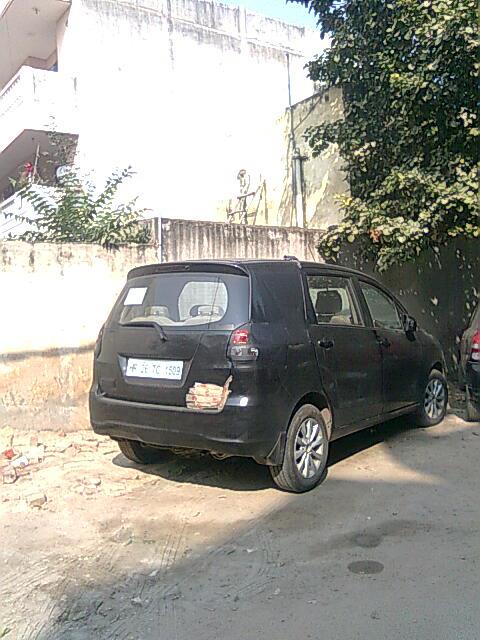 Maruti Suzuki  has always brought something new and exciting to the Indian Auto Expo. Sure the company is clogged with orders of the new Swift due to the labour troubles which halted the production of a considerable stretch of time but its product planning team has not yielded to the pressures on the manufacturing division or the company to deliver enough cars.
But staying true to traditions, Maruti Suzuki will present the much awaited production version of the Ertiga (Are Tea Ga) MPV.
The Ertiga was showcased in concept form at the 2010 Delhi Expo. Yes, the saucy blue color and futuristic headlamps may have been replaced by humdrum, production ones, but that was pretty much expected given how the A-Star transformed from concept to a daily car.
The Ertiga promises to be a cheaper alternative for the folks considering the Innova and Xylo but have limited usage of the third row.
The Ertiga is based on an extended Ritz platform. Interestingly, it is not as big as the Innova and is targeted towards typical Indian families who have kids and grandparents living with them. It isn't as powerful as the Innova either. The Ertiga is expected to be powered by the familiar 1.3 liter Fiat Multijet diesel engine with VGT and a 1.4L K series petrol engine. Maruti Suzuki could adopt a light weight construction thus boosting the power:tonne ratio.
The Maruti Ertiga may seem like a very innovative mini MPV but it does not have the market to its own. It will take on the Mahindra Xylo and GM's Huang Guang MPV which will also be launched in 2012.
What are your expectation from Maruti Ertiga in terms of pricing, positioning and features? We want to know all!
[Image uploaded by Vaibhav Gupta to The Car and Bike Show Facebook page]