Apparently it is similar to drive than the non-SHVS Ciaz diesel.
The Maruti Ciaz SHVS mild hybrid is expected to launch in the coming days, and bookings for the fuel efficient sedan have already begun, starting from a minimum amount of INR 11,000.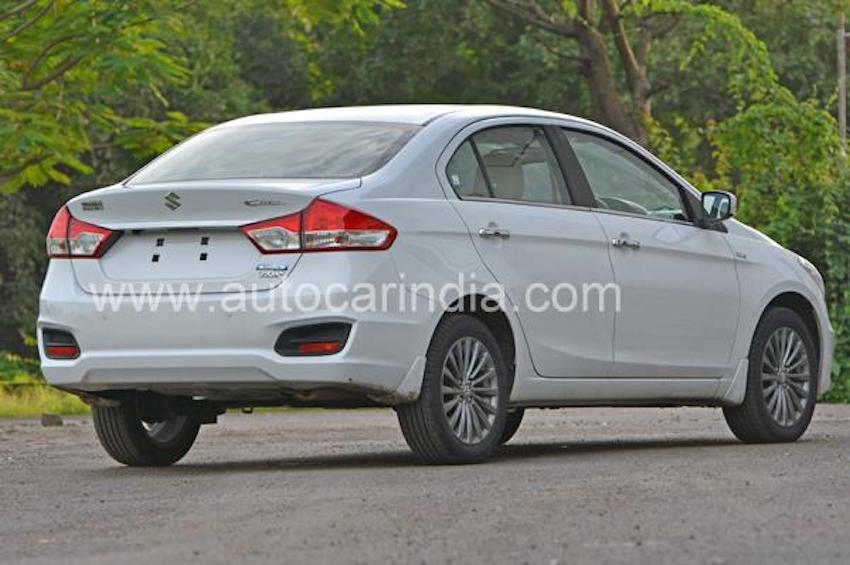 Autocar India have driven the Maruti Ciaz SHVS exclusively, and report that its driving characteristics are quite similar to the non-SHVS diesel Ciaz. The exterior and interior of the Ciaz SHVS are nearly identical to the conventional model. The only cosmetic change is the 'SHVS' badge on the boot, while inside, it gets additional indicators and buttons for the SHVS features.
The Maruti Ciaz SHVS comes with Deceleration Energy Regenerating function, which draws wasted energy from the car when it's decelerating. It comes into effect when the Ciaz is decelerating from a speed above 30 km/h, during which the gear should not be engaged to neutral and the feet is off the clutch pedal. A green-coloured SHVS indicator lights up in the centre of the instrument cluster when the system is active.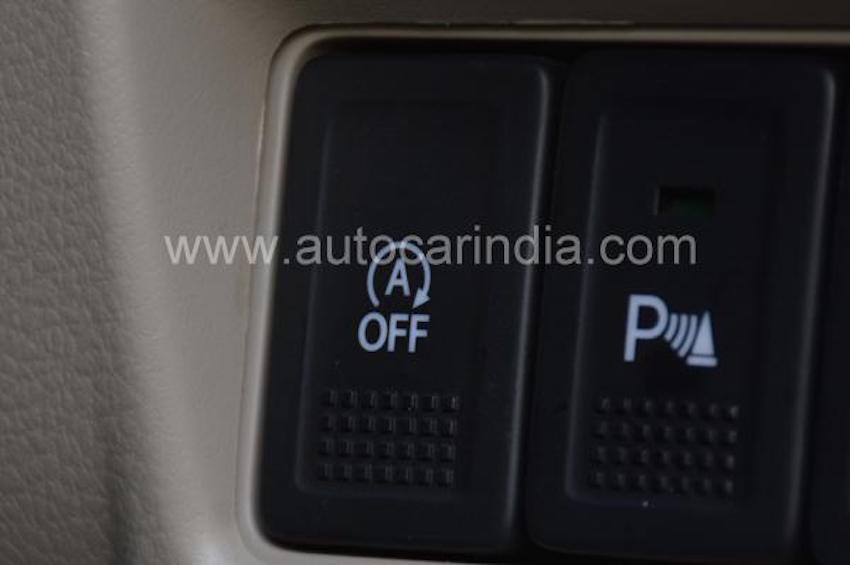 It also features a start/stop system that comes useful when the city traffic comes to a gridlock, which is a segment-first. Autocar says that the engine shuts off 4-5 seconds after coming to a complete stop, and purrs to life when the clutch is pressed. A dedicated sign in the instrument cluster indicates its activation.
Other equipment include an Engine Power Assist function, which assists the engine power as a motor when the vehicle is running. There is also a gearshift indicator that suggests the ideal time to shift the gear for least fuel consumption.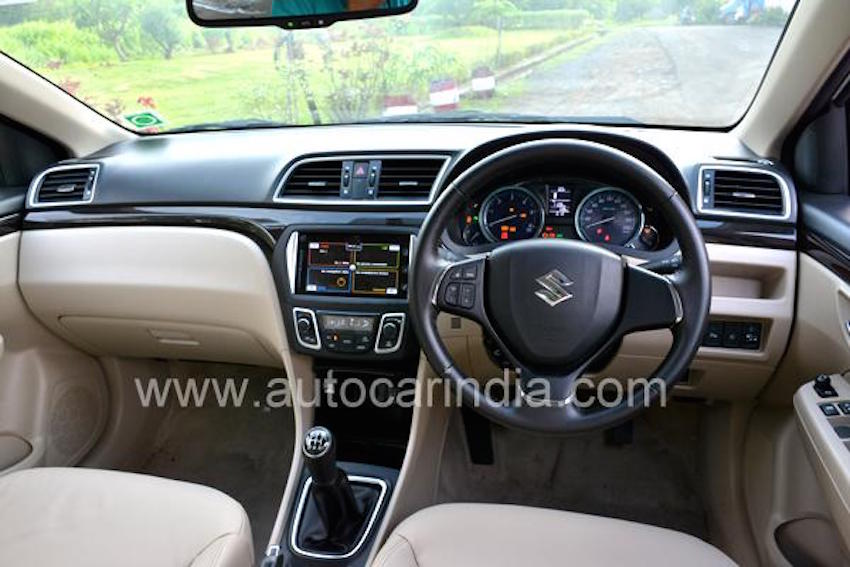 It continues to source power from the 89 bhp 1.3-litre Fiat-sourced DDiS engine, which is paired to a 5-speed manual gearbox. The turbo doesn't spool up quickly, but when it does, the Ciaz is a swift car around the city.
[Source: Autocar India]