Modifications made by BigDaddy Customs.
BigDaddy Customs is offering a new range of customizable options for Maruti Baleno owners in New Delhi, which include a full interior overhaul and larger alloy rims.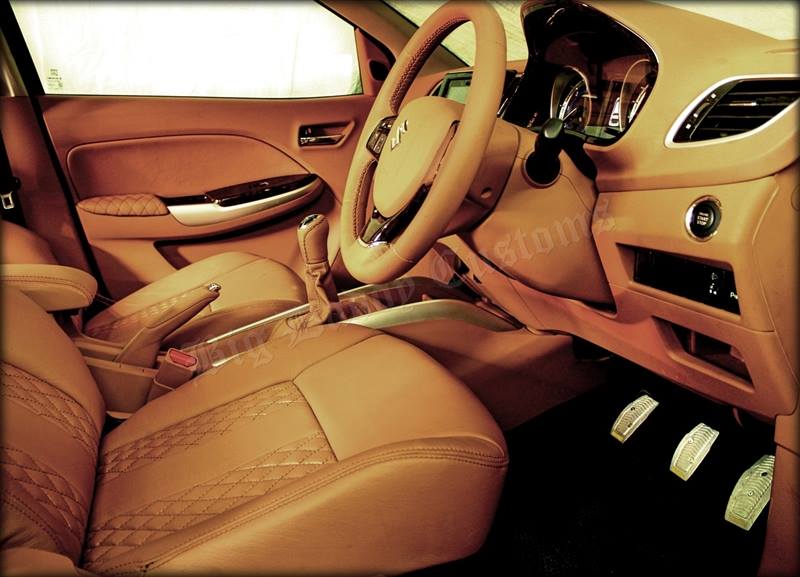 If the all-black interior of the stock Maruti Baleno doesn't suit your taste, BigDaddy Custom is offering an option of a custom beige interior with leather upholstery and contrast stitching. According to BigDaddy Custom, it takes a week to complete the interior work, and costs INR 90,000.
The seats and the door pads have diamond-pattern stitching, which is then contrasted by piano black trim on door window controls and a faux wood trim around the instrument binnacle. Another noticeable change is the set of ABC pedals, which are finished in faux-aluminium.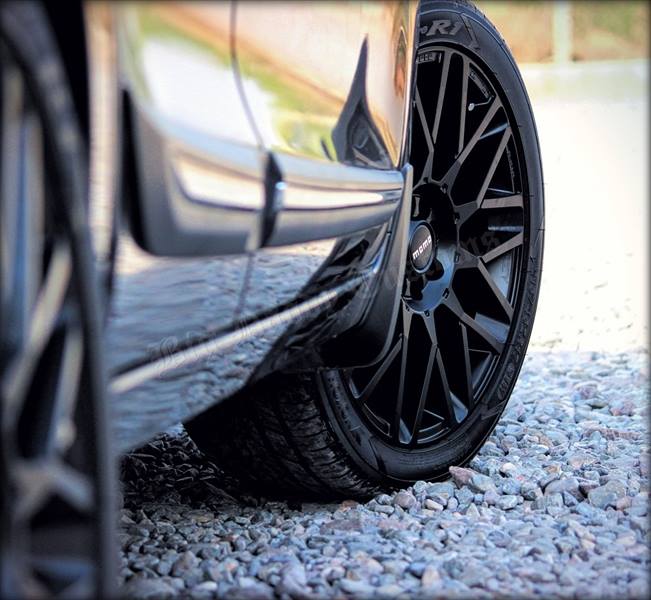 Also Read: Maruti Baleno vs Hyundai i20 – Comparison Review
The only two noticeable exterior mods done to the Baleno are the side protector garnish and larger set of alloy rims. To be specific, the latter is called Momo Revenge and measure 17 inches in diameter. The multi-spoke rims are finished in matte black, thus offering a stealth look to the exterior. The set of alloy wheels cost INR 48,000.