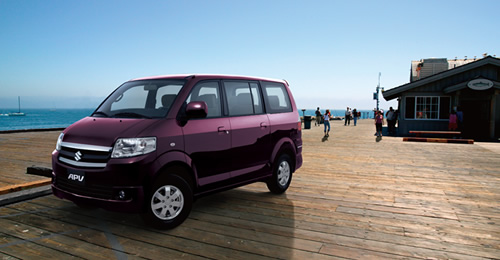 The Suzuki APV could be the Versa replacement
It seems Maruti Suzuki's MPV that will replace Versa will be priced at around 4 lakh rupees. The new model will be unveiled at the Auto Expo in January next year. While sources have indicated it is a refurbished Suzuki APV which already sells in Pakistan, Australia and other nations, no official word from Maruti has been reported.
Maruti Suzuki spokesperson -
The new van will sport a new engine with new transmission, priced aggressively in the market and compatible to Bharat Stage IV emission norms
At 4 lakh rupees, one wonders if Maruti can afford to use a diesel engine. The model discussed here is most likely to be a petrol variant. To challenge Xylo, Innova and Tavera, Maruti needs to come up with a diesel variant as the above models all sell only due to the diesel engine factor.
Suzuki APV Image Slideshow
If you can't view the slideshow above, why not view the images directly at the Suzuki APV Image Gallery ?
Source - Financial Chronicle