Maruti's expansive range of custom cars continued with the Maruti Alto Krescendo and the Stingray. While the Maruti Alto Krescendo gets extensive changes to both its interior and the exterior, the Stingray carried few changes from the stock car.
Maruti Alto Krescendo
The Maruti Alto Krescendo, going by its theme, seems to be a car designed for a music enthusiast.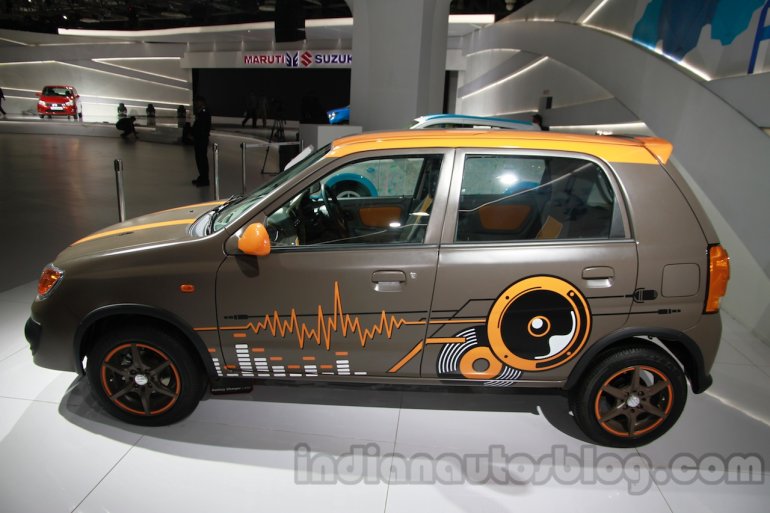 On the outside, there are decals showing music notes. Yellow racing stripes on the bonnet coupled with a yellow roof with black stripes add to the theme. The ORVMs are also yellow and the Alto Krescendo gets unique alloy wheels as well.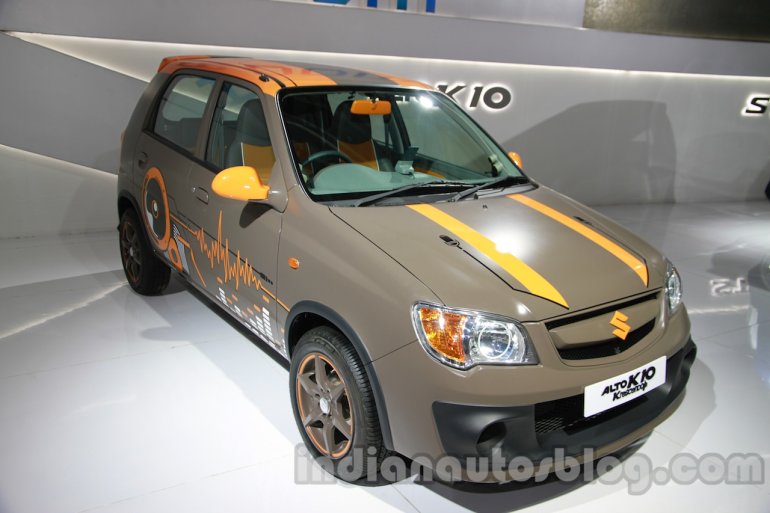 At the rear, the car gets clear orange rear combination lamps and the orange stripe continues here. On the inside, there are additional speakers, with one mounted behind the rear seats. The seats are also in dual tone.
Maruti Alto Krescendo at Auto Expo 2014 - Image Gallery
Maruti Stingray Custom
Maruti's custom Stingray at the Auto Expo 2014 carried very few differences to the stock version compared to the other custom-made cars.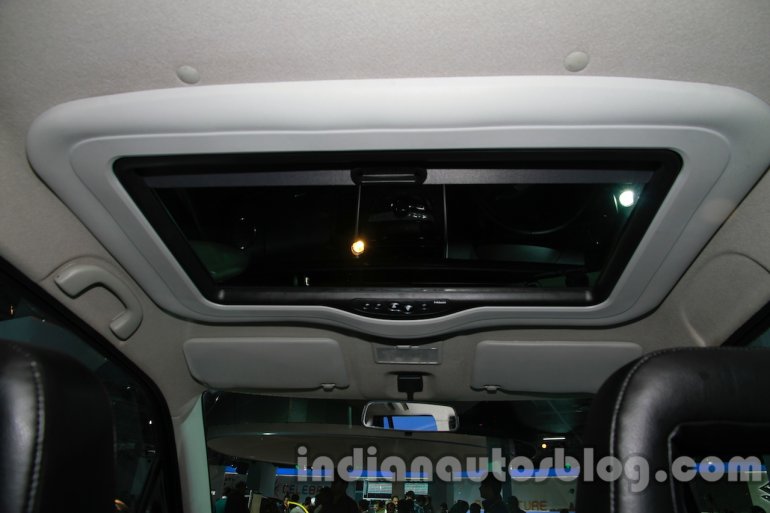 The Stingray on display received new designer alloy wheels and a sunroof. As for the interior, there's a Head-Up Display navigation system and the seats get new blue stitching which extend to the door panels.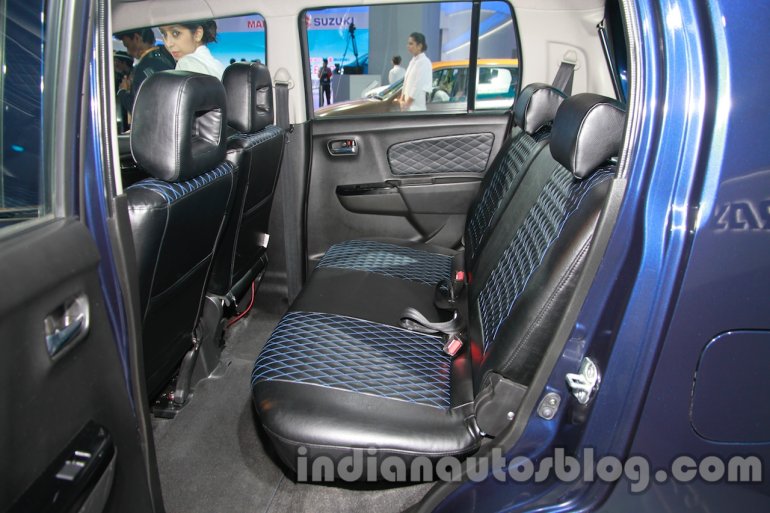 Looking further, there are sportier pedals and a new set of drilled headrests for the front seat.
Maruti Stingray Custom at Auto Expo 2014 - Image Gallery