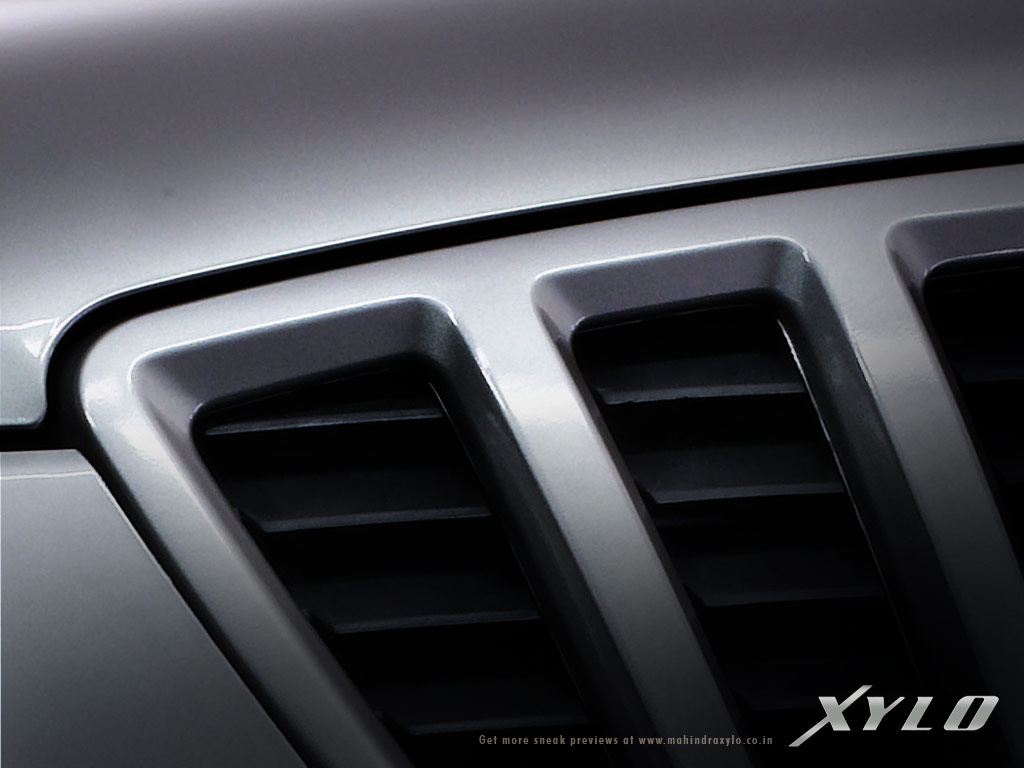 Indian car manufacturer, Mahindra and Mahindra (M&M) is finally going to launch its all new MPV (Multi Purpose Vehicle) XYLO in India on 13th January 2009. The car was due in December 2008 but due to recent Mumbai terror attacks M&M had also delayed the launch date.
Mahindra XYLO will hit select showrooms by the 14th of this month, and you can probably book one from then onwards.
M&M has tested the XYLO (which was codenamed as 'Project Ingenio') almost on every possible landscape, as M&M micro site describes aptly "Tested in Hell."
There are many spy shots and computer generated images all around the Internet however most of the car's design and styling, we know little of.
Hours back, we posted the first image of the XYLO's grille and headlamp.
The company will launch it with a diesel option for the Indian customers and follow it up with petrol and possible hybrid and micro hybrid and auto box variants.The Mahindra XYLO will be slated against Toyota Innova and will have 2.5L CRDe diesel engine option.
Mahindra and Mahindra is counting on 20 percent sales from exports to overseas markets which includes South Africa, to where Logan is presently being shipped and might include China. It will export the car to ASEAN countries thereafter.
"The left-hand drive version of the XYLO would come in around a year and then we plan to take it to countries like Brazil, Chile, countries of West Asia, and some of the African countries including Egypt," said Mahindra Chief, Pawan Goenka.
"Mahindra also aims three more launches during the year including an all-new SUV platform for mid-2010. "We will launch this yet-to-be-named SUV first in India and we plan to take it to the US market later," added Dr. Goenka.
Source- Samaylive and Car Trade India