When Mahindra acquired Maini Motors (the makers of electric car Reva a.k.a G-Wiz), it was done with a very strategic vision. Mahindra foresees the demand of electric vehicles (EV) to rise in the future.
Also, if Mahindra plans to truly become a global automaker, it would require electric propulsion technology to capture the more developed markets. Now, the vision is becoming reality.
At the 2012 New Delhi Auto Expo, Mahindra showcased the electric version of the Verito. According to Hindustan Times, the Verito EV is slated to hit the production line in two years. Furthermore, electric options of its light trucks and utility vehicles are also under development.
See images of the Mahindra Verito EV from the 2012 Delhi Auto Expo unveiling
The Mahindra Verito is essentially a re-branded Dacia Logan. Mahindra acquired the rights to make the Logan in India from Renault when the they parted ways two years back. The electric version of the Verito is powered by a 29 KW AC motor. On a full charge, the Verito EV can take you a distance of 100 km. The key features include:
Fully electric drivetrain
L-Ion battery for fuel reserves
Telematics (information gateway - Connects car info to the external world)
Clutch less easy drive
Reduced noise levels
Fast charging Port Provision (charge time - 1hr 15min)
Normal charging time 6hrs
Top speed of 100 kmph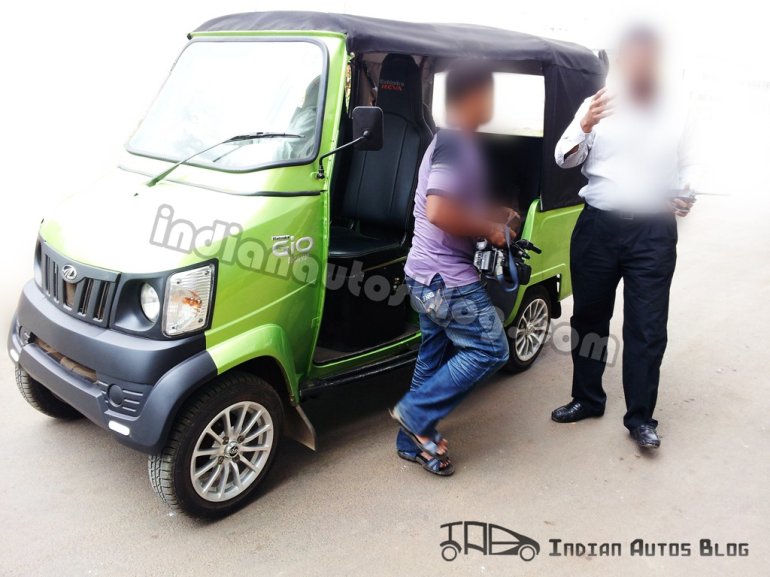 Ever since Maini Motors was acquired by Mahindra, the company is working on the development of electric options of other M&M products. They have already proved their mettle by presenting electric versions of utility vehicles Bolero and Scorpio. They have also developed electric options of light trucks Maxximo and Gio. The former was helping out in the logistics of the 2010 Delhi Auto Expo.
Although many EVs have been showcased in India such as the Beat EV and the Reva NXR, the trend has not caught on because on lack of adequate infrastructure. Can the ecosystem change enough in two years to convince buyers to spend on an electric car?
[Source: Hindustantimes.com]