In January 2015, the United States Postal Service (USPS) began the Next Generation Delivery Vehicles (NGDV) acquisition program. It eventually zeroed in on six names including AM General, Karsan, Mahindra, Oshkosh, Utilimaster, and VT Hackney. A recent NHTSA (National Highway Traffic Safety Administration) document seems to have uncovered details about the Mahindra USPS vehicle prototype.
A report published by The Truth About Cars carries an image of a NHTSA document detailing the possible configurations and specifications of the Mahindra USPS vehicle prototype. Mahindra Automotive North American (MANA) Technical Centre based in Troy, Michigan has filed VIN documentation for ten configurations of the vehicle.
The document specifies a wheelbase of 3,200 mm, which is the same as the Mahindra Genio pickup truck. Mahindra's prototype may be based on the Genio judging by this data. Other details revealed by the document include 2WD and 4WD variants and gasoline and mild-hybrid versions. The engine is not developed in-house by Mahindra. It is a 2.5 L petrol unit sourced from General Motors. The report it could be the same one that does duty on the Colorado pickup. Products like the 2018 Buick LaCrosse that use this engine get eAssist mild hybrid tech, which seems to be a part of some of the prototypes mentioned in the VIN documentation.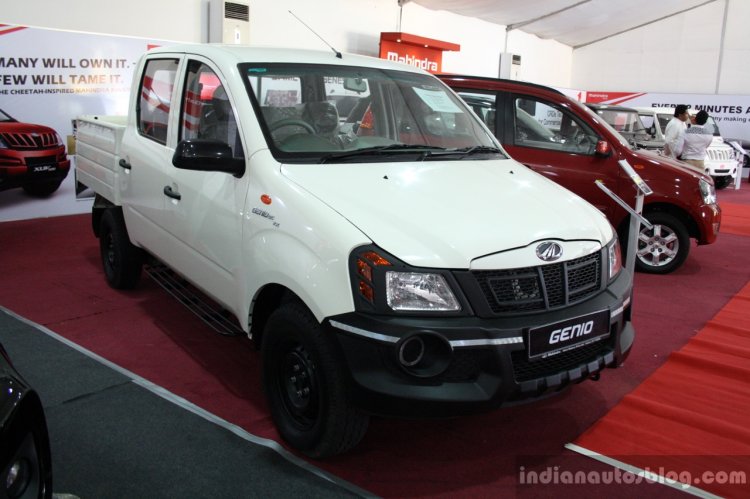 Also See - Mahindra KUV100 NXT launched in India
A type 2 seat belt and a driver side airbag will also be offered as per the image of the document accompanying the report.
[source - TTAC]