Although select customers have taken delivery of the Mahindra TUV300 Plus, the vehicle is yet to be launched formally. As per a report from Autocar India, the launch of the TUV300 Plus aka TUV300 XL is expected in June 2018.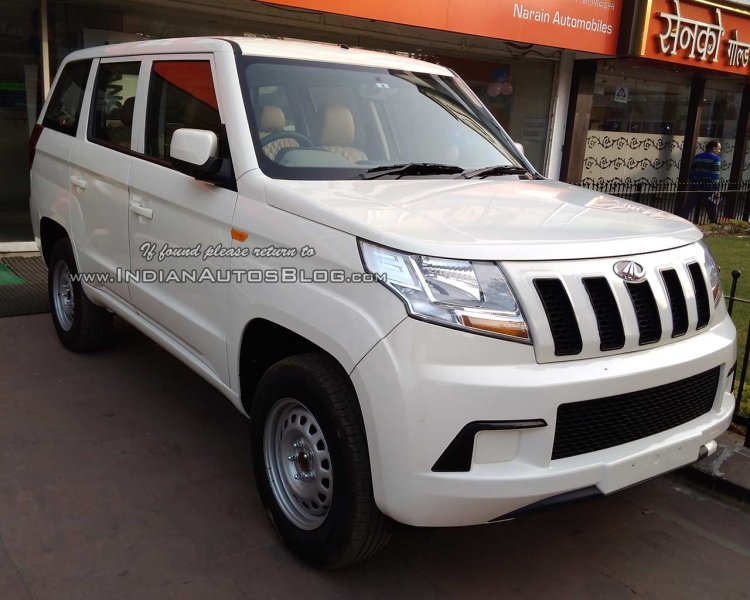 The TUV300 Plus is essentially a longer version of the Mahindra TUV300. Mahindra has stretched the TUV300's body behind the C-pillar to make room for two extra passengers. Customers will have the option of choosing from multiple seating layouts. In basic configurations, the TUV300 Plus has side-facing jump seats for four passengers behind the second-row bench.
In December we revealed specifications of the Mahindra TUV300 Plus. While the Mahindra TUV300 is available with 1.5-litre mHawk diesel engines, the Mahindra TUV300 Plus uses a 2.2-litre mHawk diesel engine with a maximum power output of 120 PS. A 6-speed manual transmission sends power to the wheels. No word on the availability of an AMT or an AT option yet, however.
The TUV300 Plus measures 4,398 mm in length, 1,815 mm in width and 1,837 mm in height. It is 403 mm longer, 20 mm narrower and 2 mm lower than the TUV300. While the width and height are lesser, the wheelbase is the same at 2,680 mm. At 2,430 kg, it is 205 kg heavier than the TUV300. Also Read - Mahindra TUV300 Plus in Images
As per information published previously, the Mahindra TUV300 Plus will cost INR 9.46 lakh (ex-showroom) in the P4 configuration. Expect top-end trims to retail at INR 11-12 lakhs (ex-showroom).
[source - Autocar India]