Coimbatore based Jeep Studio has turned a regular Mahindra Thar into a three door Jeep Wrangler lookalike. The project was commissioned by a customer, and took four months to complete. We got in touch with Jeep Studio to bring more details on the conversion.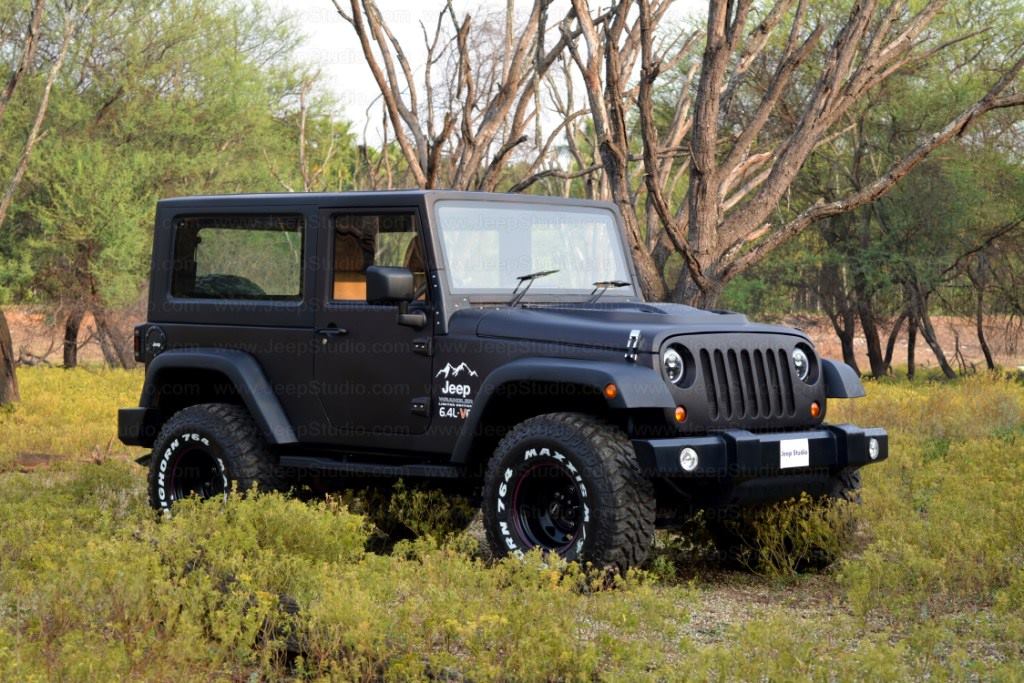 The first step of the Mahindra Thar to Jeep Wrangler conversion was comparing the dimensional blue prints of the Thar and the 3 door version of Wrangler, followed by calculating the scaling ratio between the dimensions. To carry out the conversion, Jeep Studio stripped out a brand new Thar right down to its chassis. The new body panels have all been crafted by hand to mimic those of the Wrangler.
To ensure no issues during servicing and maintenance of the custom, the engine compartment was retained. "While designing the engine room layout, we challenged ourselves on better design for serviceability. As the result, we have retained exactly same engine room, such that all the spares, hoses, clips, fasteners are all exactly same as OE Thar," said Naveen K, the CEO of Jeep Studio.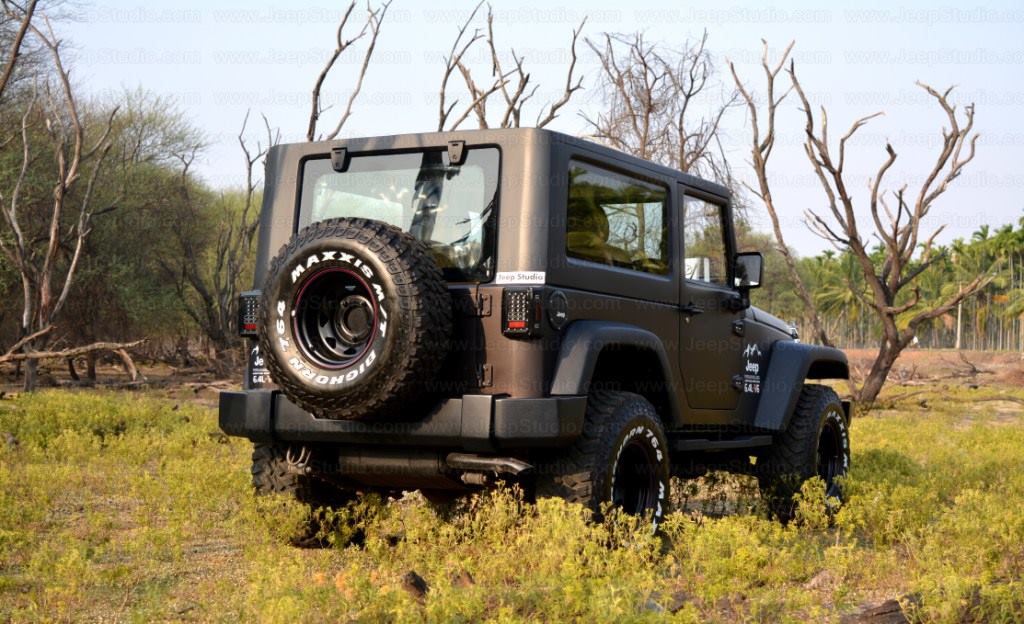 Below is the full list of the modifications and additions Jeep Studio made to the Mahindra Thar -
Full body conversion
Metal hard top
Front bumper with fog lights
Rear bumper
Rockslider / foot rest
LED head light kit
LED tail lamps
Wrangler side mirror
Black Wrangler hood latches
Reinforced tail gate
Toughened glasses
33 inches Maxxis big horn 764 tires
Black Brazilian style steel wheels
High quality matte black painting
Also Read: Next-gen Mahindra Thar officially confirmed
The total cost of the project came out to around INR 6.75 Lakhs, not including the price of the donor car. Currently, the Mahindra Thar retails for INR 8.67 Lakhs (ex-showroom Delhi). It is powered by 2,498 cc CRDe Diesel with a max power output of 105 bhp and peak torque of 247 Nm.