Azad 4x4, a group company of the Azad Group, has introduced a custom fiber hardtop for the Mahindra Thar.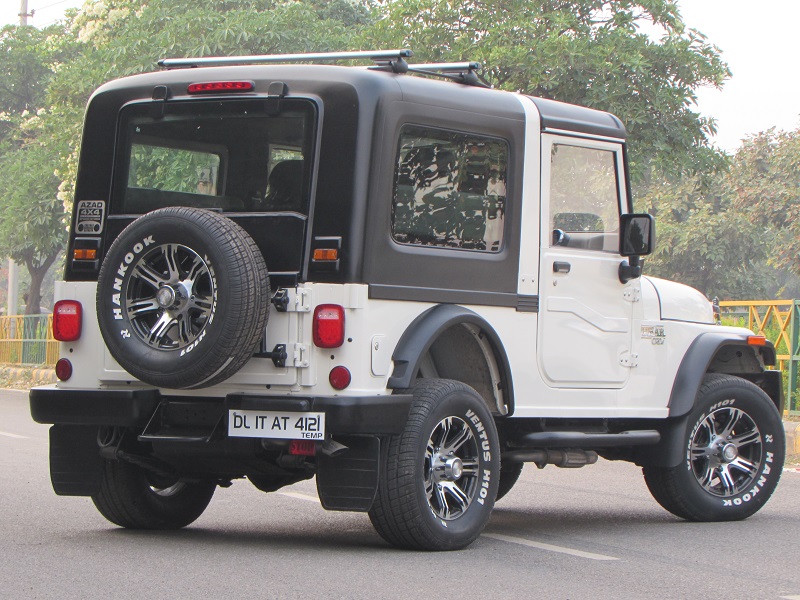 With over 50 years of experience in sheet metal fabrication offering Buses, Coaches and Special Purpose vehicles, Azad 4x4 specializes in customization and modification for Mahindra Thar, Maruti Gypsy, Renault Duster, and pickups like Isuzu D-Max, Tata Xenon and Mahindra Scorpio Getaway.
Azad 4x4 has customized over 300 Mahindra Thars previously, and offers a wide range of accessories for the jeeps, with a manufacturing plant in Delhi (NCR). Owing to their perpetual effort to serve the best to the customer, they are the market leader in 4x4 customisation and modification works for over 25 years.
The Fibre Hardtop Solution introduced recently for the Mahindra Thar is reckoned as the best in India. Using the state-of-the-Art E-Glass technology that employs Fibre Glass material, it is high on strength and low in weight, making it ideal for all kinds of applications.
[YouTube link]
Azad has engineered the Fibre Hardtop well ensuring no rattling issues and water leakages which otherwise have been a concern in the market.
Their Unique Fibre Hardtop design comes with the concept of : Fibre - 3S.
- SMART : Its Sleek, Its Stylish, Its Sexy – Hence a SMART Choice. To maintain its Classic look yet in Modern way, this Hardtop has uniform curves all around backed by solid ribs and smart proportionate lines at the right places.
- STURDY : Metal Insertions in between the Sandwich Fibre Panels at the drilling points ensures the holes don't get elongated which is the main reason for rattling noises and water leakages. The Solid muscles on roof and other areas give it the required strength for durability. Further Azad have introduced Puff Chemical filling between external and interior panels for superior sound & heat insulation.
- SIMPLE : It has a simple DIY fitting solution thus enabling Azad to transport the Fibre 3S top kit to dealers across the country. Quick installation saves your time and money.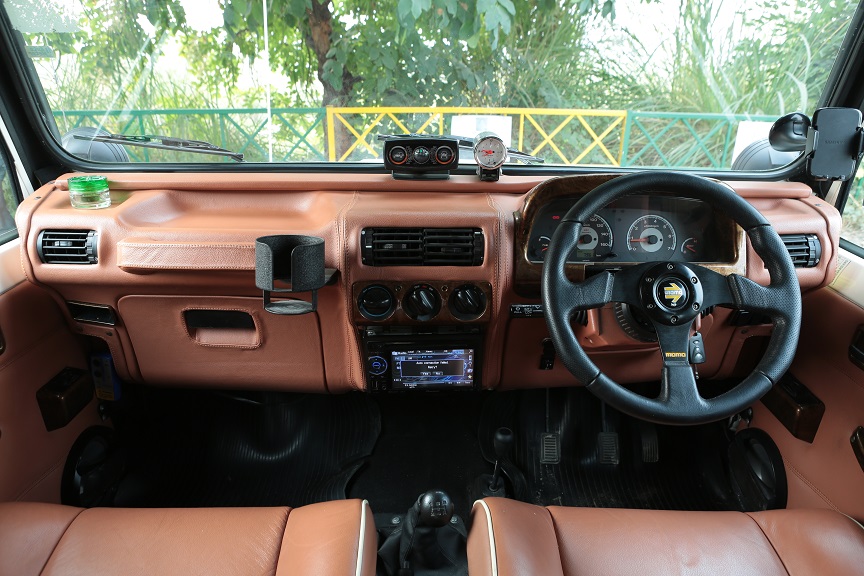 While the Matte Black finish for the Hardtop goes well with all colors, it can also be painted in Silver, French Camel and the original colour of the vehicle.
Azad 4x4 Centre Fold
The Azad 4x4 Team is a fashion arbiter for Jeeps and have also introduced the E-FIBRE 3S - Smart, Sturdy and Simple makeover solution to the fashionmongers. Here Azad showcases different angles and curves of a Mahindra Thar, which is a result of creative minds of their technicians.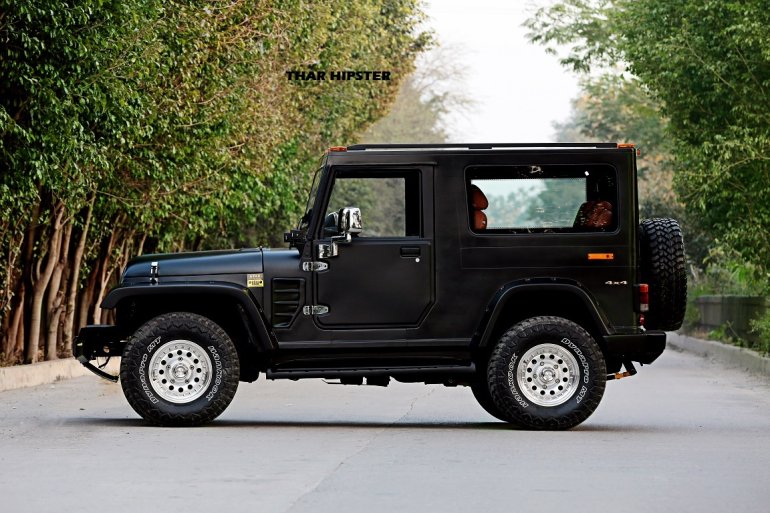 Azad 4x4 throws a challenge to customers. Handover your jeep to our auto-cosmeticians and allow them to work on it with the latest technologies and accessories at our sprawling makeup area. Your possession after the makeover will mesmerize you. Your Mahindra Thar is destined to look smart, sturdy with a simple but elegant look, after it has visited our studio.
You can contact Azad 4x4 at -
AZAD AUTOMOTIVE CONCEPT
D-12 Sector A-3, Tronica City, Ghaziabad (10km from Delhi)
Mobile Number:+91-99719-00303/98110-59549
Email ID: pimpuourride@azad4X4.com/ischadha@azadgroup.in