Many auto manufacturers in the world are testing various alternative fuel technologies that could power their future. Indian manufacturers are also in the race to find out what would power the car of the future. Tata Motors has definitely settled on electricity and has bought a test facility in Coventry, UK to research on EVs.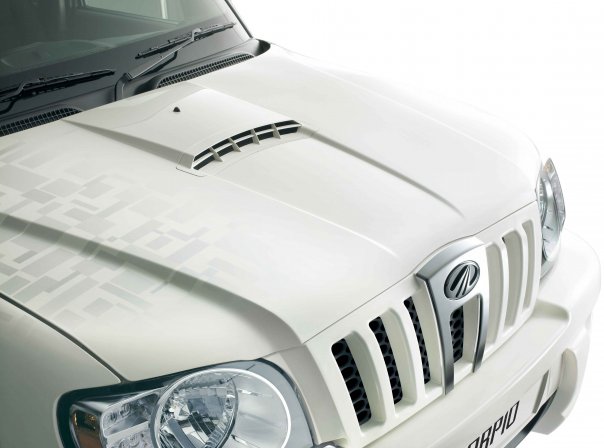 Another Indian manufacturer, M&M also believes that electricity is the future. However, instead of creating their own facility, M&M chose to acquire Maini Motors – the parent company of Reva (popularly known as G-Wiz). News comes in from the Bangalore based Mahindra Reva Electric Vehicle, a joint venture between Mahindra & Mahindra and Maini Motors that it plans to launch a fully functional EV based on one of Mahindra's existing model in the next 18 months.
Mahindra Reva Electric Vehicle Chief of Technology and Strategy Chetan Maini -
In the next 18 months, we will launch an M&M product with electric vehicle technology in India.
He also confirmed that the technology is already fitted to this mysterious Mahindra car and road testing has begun. However, he chose to remain mum on which specific Mahindra car. Mahindra showcased a prototype of the Scorpio Hybrid at the Delhi Auto Expo in Janaury 2008. At the 2010 edition, we saw the Maxximo load carrier with an electric powertrain pressed into service for transporting goods between stalls.
When M&M acquired Maini, the company went on wires to confirm that it plans to introduce Scorpio EV soon. Later the whole thing was forgotten and Maini started testing the NXR which was supposed to succeed the G-Wiz.
The Scorpio EV makes a lot of sense because the 'Scorpio' is a very affluent brand and can attract people who will be willing to buy it as their second car. Other Mahindra products such as Bolero, Thar and XYLO are too utilitarian to be EVs.
Another option could also be the Verito EV because the Verito is a smaller car as compared to Scorpio which may get a better range and can be a perfect city runabout.
The infrastructure for electric vehicles in India is woefully under-equipped but Mahindra's ambition to become a global player could be one step closer with the launch of the Scorpio EV in markets where there is government with a pro-EV attitude.
[Source - Hindu Business Line]