Back in the good old days, SUVs were big, bad, brute cars that used to scare hatchbacks on the streets and made their own road home. No one really went off roading in them, but people liked the high seating position, a commanding view of the street, good performance coupled with utmost practicality and high ground clearance. More importantly, they were essentially a way of showing that you have the ka ching!
Then came softroaders which offered the same benefits without the off roading gadgetry such as a low ratio gearbox or locking diffs. Later, came crossovers which were essentially normal cars on jacked up suspensions. However, after the success of XUV500, India's premier UV manufacturer, Mahindra&Mahindra is embarking on another journey – A Nano SUV.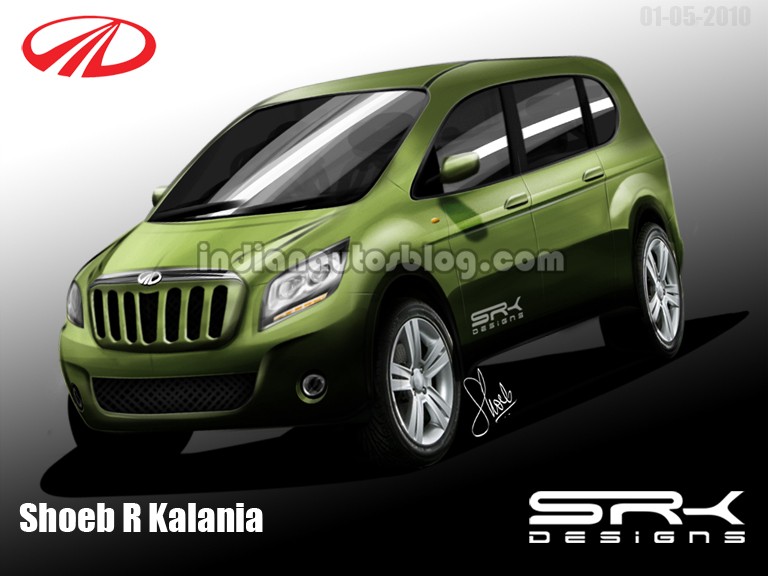 No, this is not a Tata Nano on huge wheels. TheEconomicTimes reports that M&M, along with Ssangyong, is working on a one of its kind Mini SUV for the Indian market. Codenamed the S101, the Nano SUV (as it is called on the shop floor) will be under four meters and will be powered by a 1.2 or a 1.5 liter diesel engine. Sources suggest that the Nano SUV will be a monocoque and M&M will implement its recently gained knowledge from the XUV500. The company is targeting a price bracket of 3-4 lakhs.
Please do not confuse this with the Mini XYLO. The Mini XYLO is almost ready to hit the market but the S101 will take some time to be developed. A team of over 100 engineers is working on the Nano SUV since a year now. The idea is to price very competitively with respect to other hatchbacks in the market. M&M will certainly benefit from the excise duty benefit that is offered to sub 4 meter cars in India. Additionally, because this is a one of its kind product, there is hardly any competition. M&M is relying on value engineering and software solutions to keep development costs low.
Do you think a Nano SUV will tempt you to sell your hatchback?
Image - Artist impression of S101
[Source - EconomicTimes.Indiatimes.com]