Mahindra unveiled its challenger for the 2014 Formula e Championship at the ongoing Auto Expo 2014. The 'M1 Electro' will be powered by technology developed and managed by Mahindra Reva.
The challenger will take part in the FIA sponsored Formula e Championship which starts this September around the streets of 10 major cities in the world including Beijing, London, Monaco and Rio De Janeiro.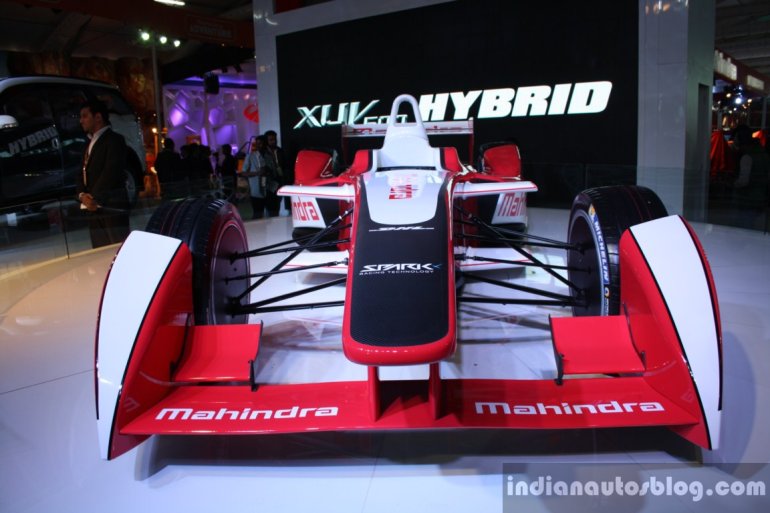 The M1 Electro's powertrain will include an electric traction motor, with a traction battery that houses a rechargeable energy storage system and supplies electric energy to the power circuit and onwards to the traction motor. Control and data logging will be similar throughout the field, with the entire grid using ECUs provided by McLaren electronics.
The chassis is a carbon/aluminium honeycomb structure manufactured by Dallara, who also produce chassis for the Formula 3 championship and India's MRF Challenger series.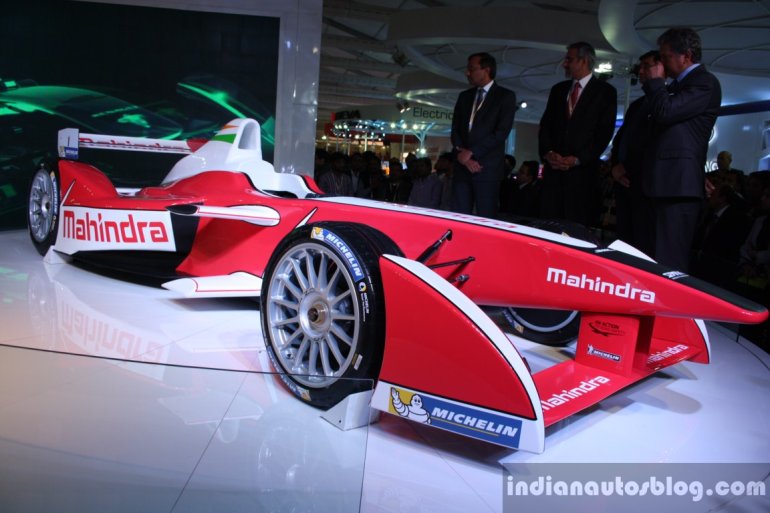 Despite having a 270 hp power unit, in order to finish the race, the M1 electro will feature a race mode (power-saving mode) wherein just 180 hp will be churned out. A F1 style 'push-to-pass' which is available for use at any time during the lap discharges 90 hp instantaneously.
O.Z racing magnesium tyres and bespoke carbon F1 spec brakes provided by ALCON complete the M1 Electro. With all this and including the driver, the M1 is restricted to 800 kg.
Mahindra 2014 Auto Expo Press Release
[Can't see the press release here? Head over to SlideShare]