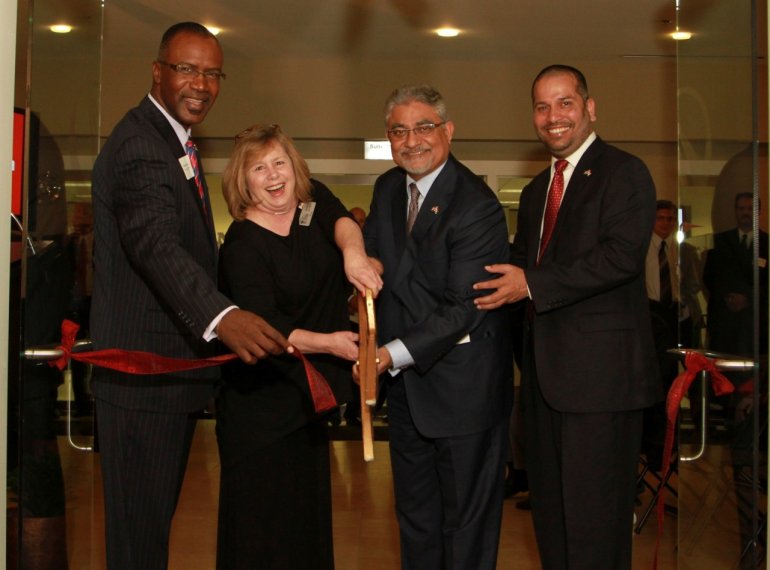 Mahindra has inaugurated its first ever technical centre in USA to harvest the local automotive talent pool.
Situated in the city of Troy, Michigan, the technical centre will initially employ 25 engineers and can accommodate 50 engineers in the future.
The facility will provide design and consultancy services to American customers and also will support Mahindra's automotive and tractor divisions' engineering requirements in India.
Mr. Rajan Wadhera, Chief Executive —Technology, Product Development and Sourcing, Automotive & Farm Equipment Sectors, Mahindra Group inaugurated the facility along with Mr. Micheal Finney, President & CEO, Michigan Economic Development Corporation, Ms. Janice Daniels, Mayor, City of Troy and Mr. Prashant Kamat, CEO, Mahindra Engineering, India.
Speaking on the occasion, Mr. Wadhera said, "This new Technology Center will serve as a base for Mahindra to address the engineering demand for our automotive & farm engineering requirements together with our Global Development Center in India. The Troy Center is the latest addition to our 'neural network' of innovation which also comprises of our other research facilities in India, US, China and Korea."
Prashant Kamat, CEO Mahindra Engineering said: "We also plan to scale up the Center in due course and will establish a dedicated recruiting department in the US office to meet this goal."
The North American technical centre will help Mahindra in their quest to go global.