A blue example was unveiled at the Auto Expo 2014.
The buzz on Mahindra's very own full electric 2-door coupe concept, christened as the Mahindra Halo, has been less, since it made its debut at the last Auto Expo in 2014.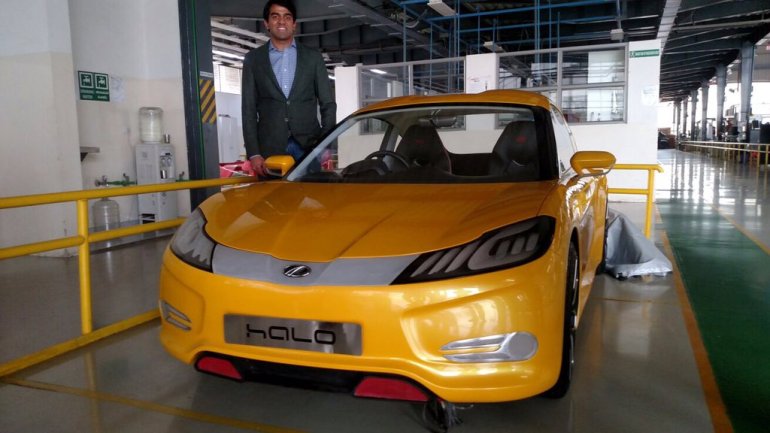 A new photo from Parth Jindal's twitter handle depicts the Mahindra Halo concept finished in a new yellow exterior color. Given the color update, and a report speculating its introduction to take place in 2016, there is a possibility of Mahindra showcasing an updated version of the Halo at the upcoming Auto Expo in February.
Mahindra executives believe that the bulk of the Halo's demand will come from European markets, where the infrastructure is feasible for EVs. The Halo could serve as an entry-level option for customers looking for a sportier product powered by an alternative source of energy.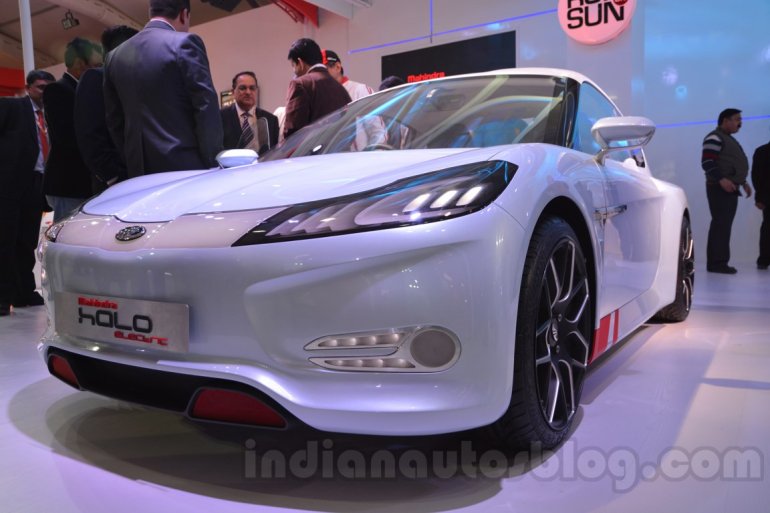 Also Read: Mahindra KUV100 re-imagined with new grille and bumper
The Mahindra Halo concept is planned to be sold in two variants: a top-end model with a top speed of 160 km/h and a 200 km range, and a basic variant that has a range between 100 km and 150 km. Both variants have a 0-100 kph figure of 9 seconds. A boost mode promises to reduce the 0-100 kph time by a full second. While Mahindra has not revealed a lot of details, the demo unit was seen with a multi-touch screen in the cockpit and body hugging contoured seats.