Booking amount is just USD 100 (INR 6,690).
Targeting short distance commuters, the Mahindra GenZe 2.0 electric scooter had already has its order books open, and is now set for market launch in the U.S. The model will be available for sale only in select states as of now, including California, Oregon and Michigan. Based on the market reception and demand, more states in the country will receive this eco-friendly two-wheeler.
So far, Mahindra has registered 300 bookings, which can be made with a USD 100 deposit (INR 6,659).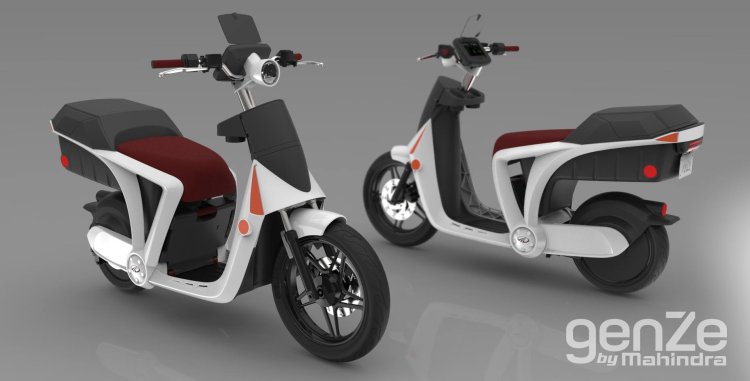 Built on an aluminium exoskeleton chassis, the Mahindra GenZe 2.0 has minimal body panels, making it look futuristic. For a green commuter, the GenZe 2.0 has a collection of usable features, including LED headlamps, a 7-inch Cruise-Connect touchscreen instrument panel, a sizeable storage bin at the back with a power socket capable of charging laptops apart from mobile phones and other pocket-sized gadgets, disc brakes at both wheels, removable 1.6 KWh Li-ion SmartPack battery pack powered also by on-board regenerative braking system.
Driving the 105 kg Mahindra GenZe 2.0, is a 130 Nm, hub-mounted, brushless, permanent magnet motor. The payload capacity is 125 kg. A 3.5 hour charge replenishes the battery pack, enabling the scooter to ride up to 48.3 km (30 miles). For convenience, there are three riding modes - Sport, Economy and Easy - to choose the required balance between performance and distance while beginning the ride. And to ride a GenZe, one doesn't need a motorcycle licence.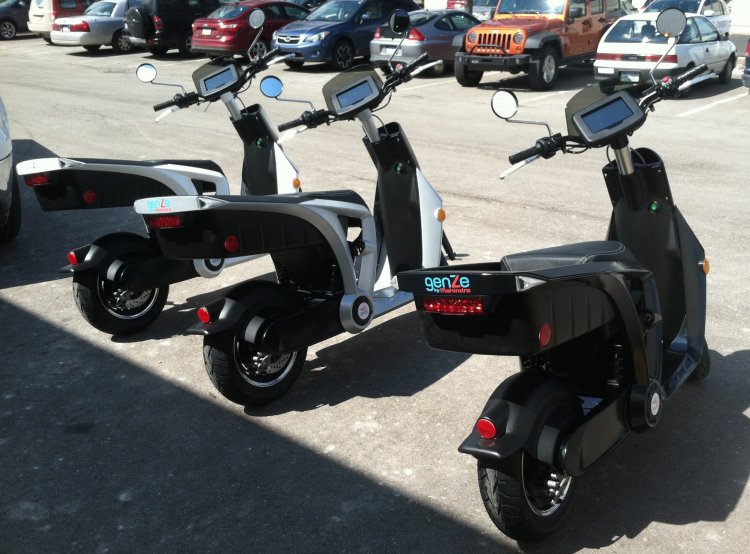 Price of the Mahindra GenZe 2.0 is already revealed, to be USD 2,999 (INR 1.99 lakhs).
[Source: The Hindu]