Update - New image gallery added below the story.
Passenger variant has an electric range of 112 km.
Following its unveil at the Auto Expo 2016, M&M has launched the electric variant of the Mahindra Supro van today - the Mahindra e-Supro. It is priced at INR 8.45 Lakhs for the cargo van and INR 8.75 Lakhs for the passenger variant (prices are ex-showroom Delhi).
The highlight of the e-Supro is its electric drivetrain. It packs a single motor that produces 25 kW of power and 90 Nm of torque, which is sent to the wheels via a direct drive transmission. The motor is powered by a 72 V Li-ion battery pack that is claimed to be long lasting and maintenance free. It is can reach a top speed of 60 km/h, while the maximum driving range is 115 km and 112 km for the cargo van and passenger van respectively.
Mahindra claims that the e-Supro can charge its batteries in 8 hours and 30 minutes (with a 15 Amp plug point). Other features include regenerative braking, unique instrument cluster, a 'Boost mode' that provides extra torque for handling steep inclines and 'Revive', which squeezes out an extra 7 km range to locate a charging station when the batteries are out of power.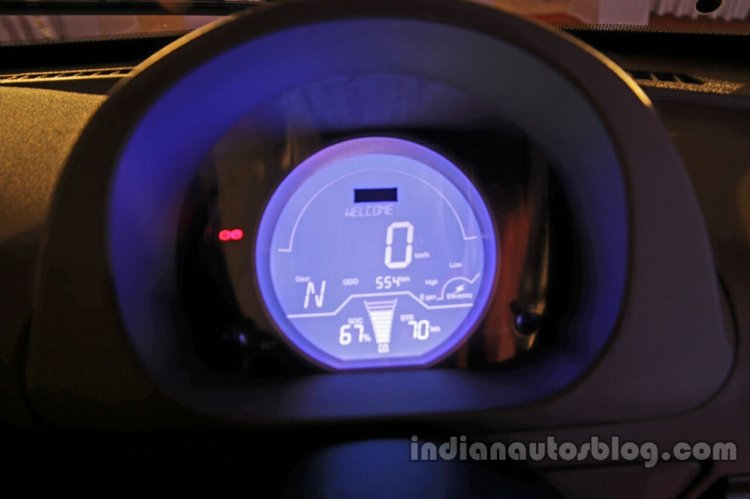 Otherwise, the e-Surpo is largely identical to the diesel-powered Supro. At the tape, it is 3,798 mm in length, 1,540 mm in width, 1,922 mm in height, has a wheelbase of 1,950 mm, and is hoisted on 155/80-R13 tubeless tires.