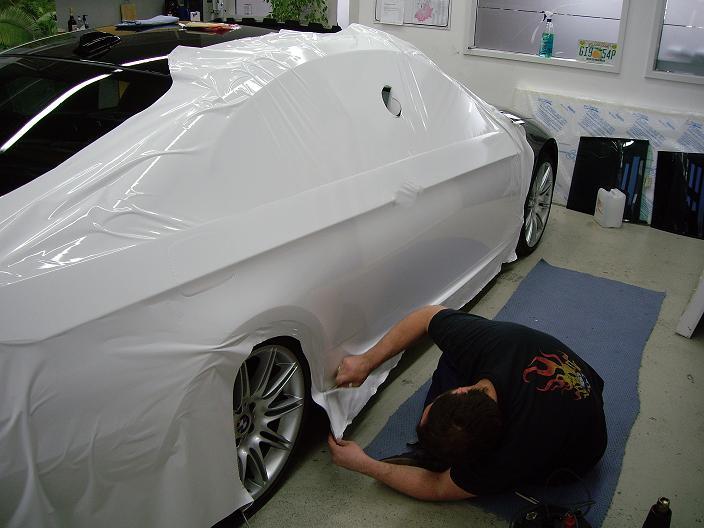 What do you do when you get bored of the color of your car ? Well in Germany they simply 'tape' it into a different color !
Apparently a BMW owner in Germany became bored with his black 335i coupe and decided to tape it in white color. What transpired afterward was a sexy looking white BMW 335i coupe with M3 aka black roof, because it was left untaped!
The tape is a special 3M wrap and comes in almost any color. The whole process is called foiling and apart from racing teams and taxi companies even the German Military has been using it for quite sometime now.
The tape is thick enough to protect the paint beneath from minor dings and chips and can adhere to the surface for 3-4 years without damage! It can even take on an automated car wash without peeling off !
Potentially you can have your car in any color you want and if you dont like it, its as simple as 'peel it off'.
Hmmmm how about a pink Cayenne or a yellow E-Class ?