Offers an insight into the design and technology of the future Lexus LS.
Taking center stage for Lexus at the 2016 Geneva Motor Show is the Lexus LF-FC concept that premiered at the 2015 Tokyo Motor Show. The fuel-cell vehicle concept offers a peek into the design and technology to be offered on the next gen Lexus LS.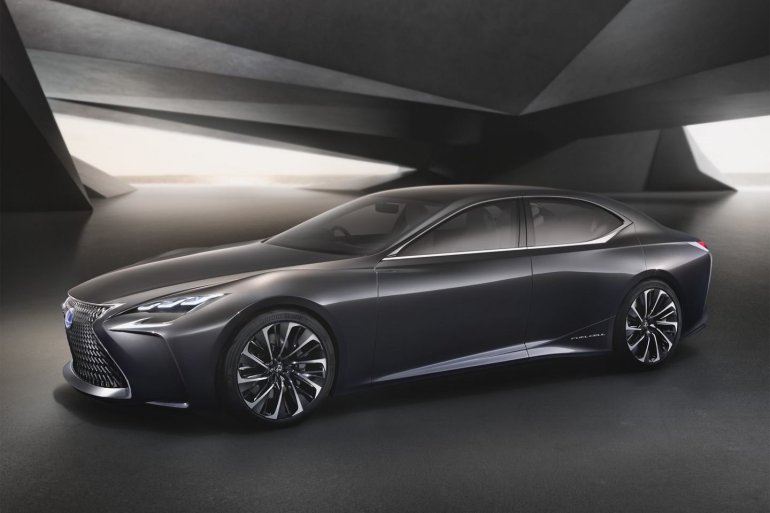 Following Lexus's "L-finesse" design philosophy, the LF-FC concept gets an all new exterior and interior design. At the front is the evolved version of the Lexus's signature grille accompanied by the L-shaped daytime running lights (DRL). The sharp lines all around the concept give it a very aggressively elegant look. The coupè like sloping roofline and the 21-inch aluminum wheels with carbon fiber reinforced plastic (CRPF) skirts add to the sporty appeal.
The interior features Aniline leather on the seats, doors and dashboard. The cabin is divided into two sections - the top part is supposed to deliver a feeling of openness and the lower part delivers luxury and comfort. The front seats are the floating type, and the rear seats are reclinable.
Under the hood is a high power Fuel-Cell system which sends the power to the rear wheels. The front wheels feature in-wheel motors giving the LF-FC four wheel drive capability. The weight has been optimally distributed by placing the fuel-cell stack at the rear, the power unit at the front, and the T-shaped hydrogen fuel tank in the middle.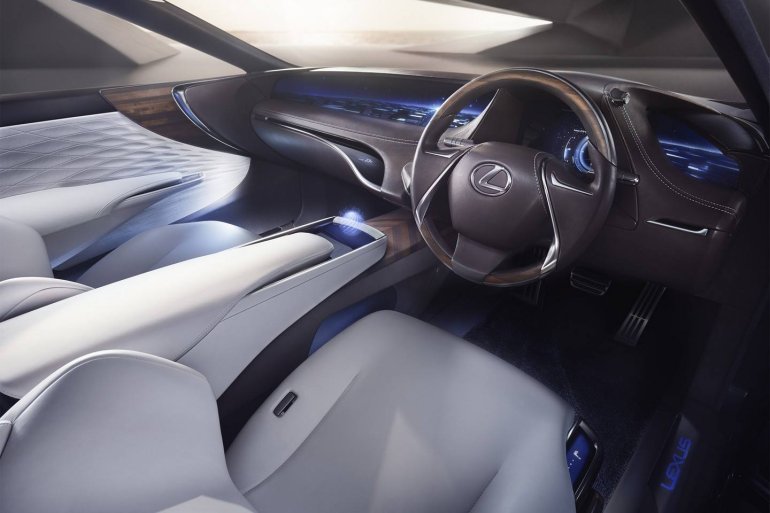 The LF-FC is 208.7 inches long, 78.7 inches wide and 55.6 inches high. Automated driving features like elevated traffic environment recognition, prediction and judgement function are the notable features.