Previews design and technology of upcoming flagship sedan.
Lexus has showcased the hydrogen fuel-cell powered LF-FC Flagship Concept at the 2015 Tokyo Motor Show. The sedan previews the design and technology that will likely be seen in the company's upcoming flagship sedan.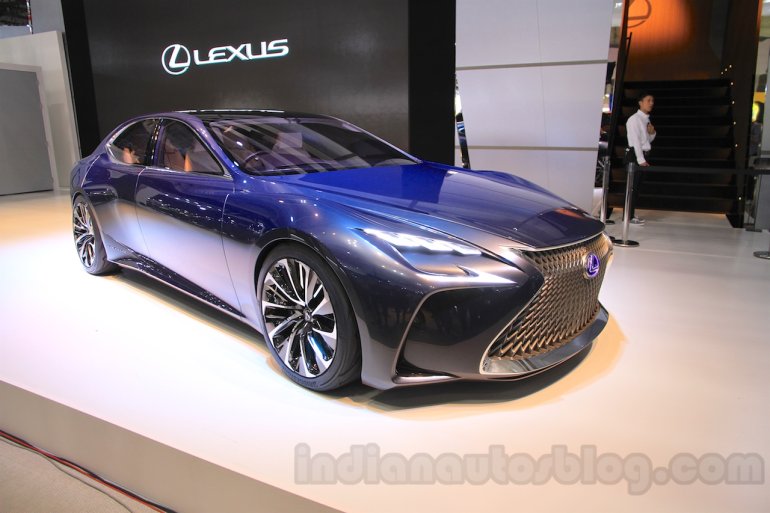 The concept is based on Lexus's "L-finesse" design philosophy with the company claiming that it exudes "aggressive elegance" typical of a grand touring vehicle. The dimensions of the LF-FC are 208.7 inches (5,300.98 mm), 78.7 inches (1998.98 mm) and 55.6 inches (1,412.24 mm) in length, width and height respectively. The front carries an evolved version of the signature grille with a new mesh design and floating L-shaped DRLs.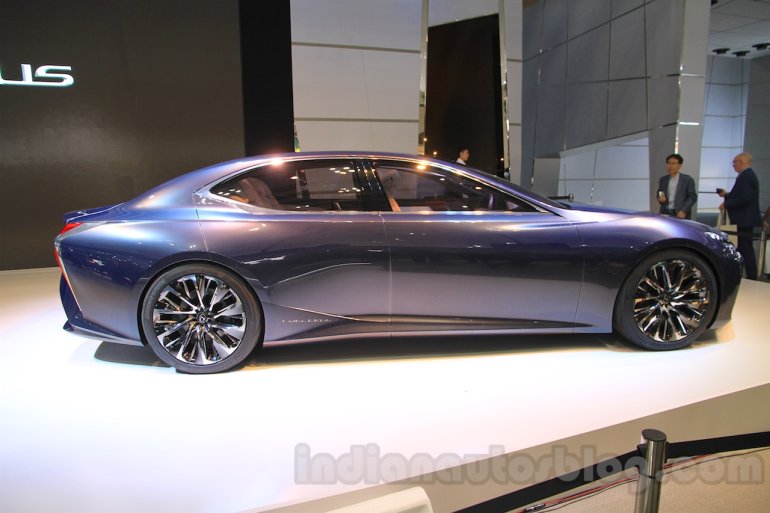 The side profile resembles that of a four-door coupe with a flowing roofline, raised window line at the rear and 21-inch aluminium wheels with CFRP rims. The posterior gets sharp taillights that go with the floating theme.
The interior has been designed in two sections – top and bottom. The top is designed to facilitate a sense of openness that allows the driver to focus on the road. The bottom alludes to the rear seats that are made for those who like to be driven. The luxury feel is enhanced by employing aniline leather for the seats, doors and dashboard. Present onboard is a human machine interface that can be controlled by hand gestures.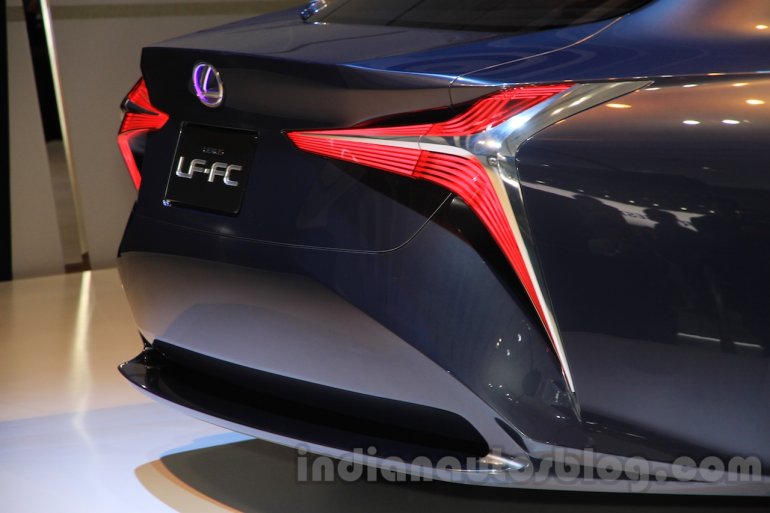 The LF-FC sources power from a high output fuel cell power system that propels the rear wheels. It also supplies power to two in-wheel motors at the front, this setup makes the sedan an all-wheel drive car. Optimum weight distribution is ensured by placement of the fuel-cell stack at the rear, and of the power control unit and T-formation configured hydrogen fuel tanks at the front.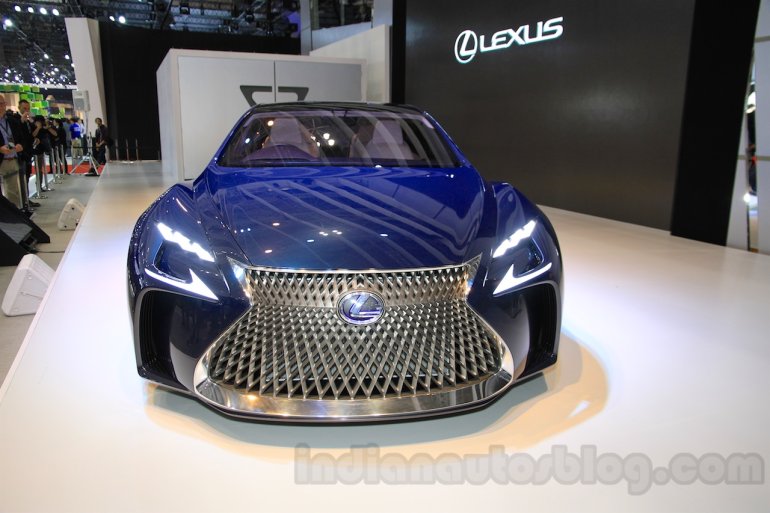 Automated technologies such as elevated traffic environment recognition, prediction, and judgment function are also present to increase the safety quotient of the LF-FC.
Lexus LF-FC Concept - Press Release
[Slideshare link]