Features world's first Multi Stage Hybrid System.
The Lexus LC 500h has premiered at the 2016 Geneva Motor Show and is the second model in the Lexus LC range. The LC 500 was presented at the 2016 NAIAS (North American International Auto Show) in Detroit in January.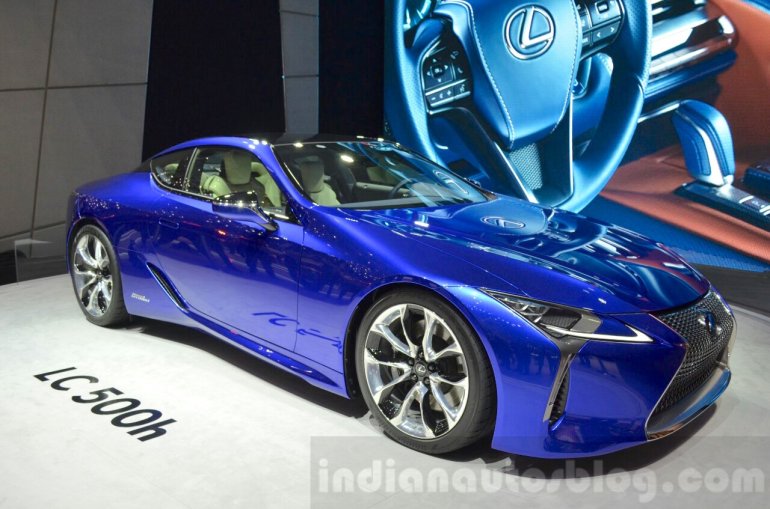 The all-new LC 500h is said to be featuring the next generation technology of hybrid powertrains. The new, Multi Stage Hybrid System is a marriage between the elements of a conventional full-hybrid powertrain and a four-speed automatic transmission that is mounted at the rear of the hybrid transmission.
The traditional hybrid powertrain comprises of a 3.5-litre V6 petrol engine, an electric motor and a lithium-ion battery pack. This enables the 0-100 km/h acceleration time of the LC 500h to stay in the sub-5 second range.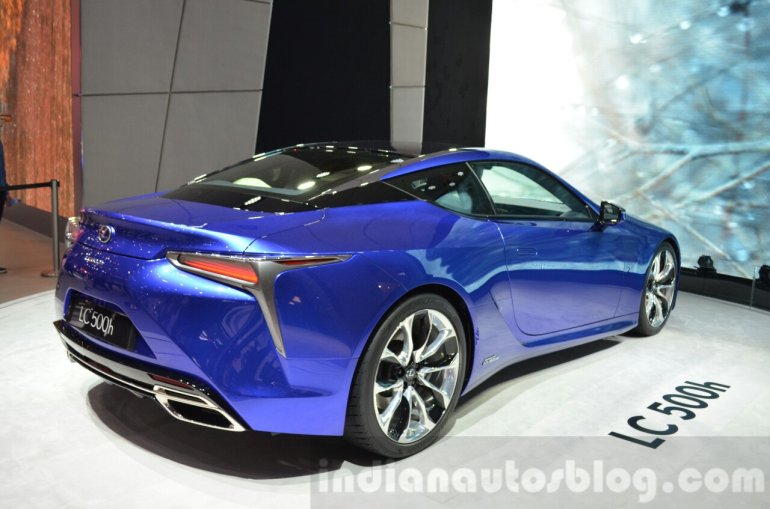 The LC 500h is the first Lexus to be based on the brand's all-new, premium rear-wheel drive platform which is a part of a new corporate Global Architecture for Luxury vehicles (GA-L). This platform is set to be the basis for upcoming front-engine/rear-wheel drive models from Lexus.