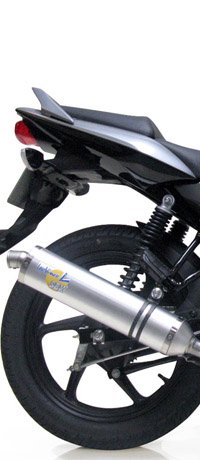 The Honda CBF Stunner is a unique addition to the 125cc range of bikes in India. With its sharp cowl and slightly tuned engine, the CBF Stunner shows no signs of its Shine-derived architecture. Naturally, this will prompt existing customers to explore the possibility of fitting performance parts to their bikes and here's something that will interest them.
Leovince, a UK-based performance parts maker, has unveiled a new exhaust system for the CBF Stunner. The press release says by adding the kit, you get -
- 10% torque increase.
- 10% power increase.
- Weight saving.
- 'Superb' sound
Once the kit is installed, maximum power is increased from 10.8 to 11.7bhp and between 3500rpm and 5200rpm, torque gains are as high as 40%!
Coming to the price of the kit - £350 (Rs 27,212) inc vat.
Leovince SBK exhaust for CBF 125 Stunner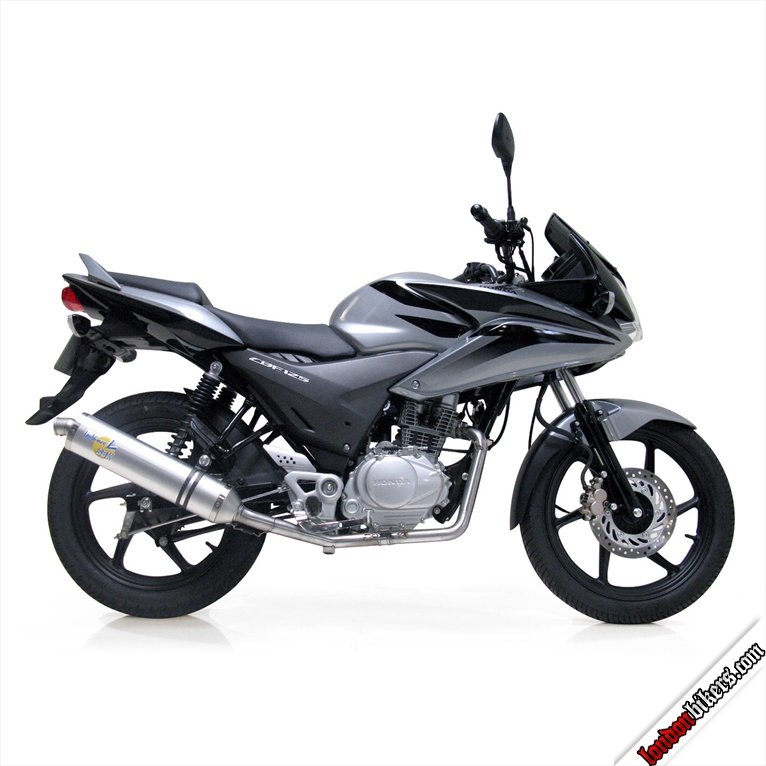 Press Release
LeoVince's exhaust systems are used by many UK and International racers and teams using Honda bikes...Stiggy-Honda, Wilson-Craig-Honda, Hannspree-Althea-Honda, Red Viper, etc. Which is all good news because their tuning expertise filters right down to the smaller capacity bikes, and this Honda CBF125 is a prime example.Remove the large and restrictive stock exhaust system, and bolt on a brand new 'SBK-Factory' exhaust system from LeoVince.

Result?

10% torque increase.
10% power increase.
Weight saving.
Superb sound.

LeoVince have produced a slim style version of their top-of-the-range 'SBK-Factory' silencer, a unique shape with oval sides plus flat top and bottom sections, encased in lightweight brushed alloy, with a short 420mm body and 60mm tailpipe - and linked to the engine with AISI304 stainless pipework with racing type header fittings. Finished off with a genuine carbon fibre support strap, lightweight mounting kit and 3D-style "SBK" badge.

EVOII specification, which is fully road legal "E" approved with removable baffle for a louder sports sound (off road of course!). The exhaust is set up by LeoVince to run without the necessity to alter any fuelling settings - simply fit and play!

Maximum power up from 10.8 to 11.7bhp, plus impressive torque increase, especially from 3500rpm - 5200rpm with 40% gains.

Price £350 inc vat.

Contact:
MOTO.GB DISTRIBUTION
Tel 0845 094 1934
W:www.moto.gb.com
E:sales@moto.gb.com
Source - London Bikers