Brazilian blogs are carrying images of the Toyota Fortuner facelift that will be introduced in certain parts of South East Asia this year. The Fortuner facelift might not come to India in 2011 as TKM is still in discussion with TMC (Toyota Motor Corporation) on the Indian launch date.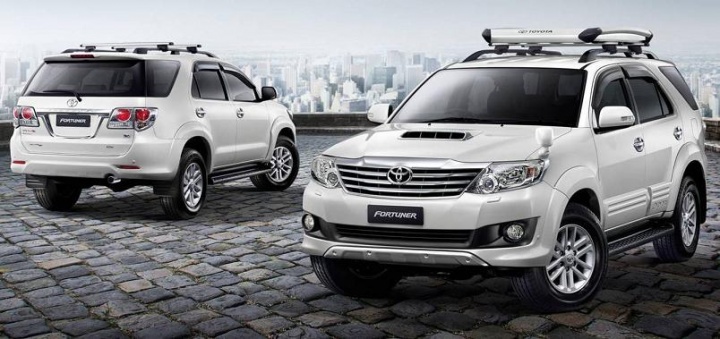 TMC launches products in a phased manner, they will go from one country to another with this new model starting with Indonesia or Thailand.
The Fortuner is witnessing the same kind of demand even two years after its introduction. The Indian subsidiary can afford to take its time in deciding when to introduce the new model. Changes will be cosmetic with no major feature addition. We hope to see the Fortuner facelift during the first quarter of 2012.
Under the hood the cosmetically refreshed Fortuner uses the same 3L diesel engine producing 172PS/343Nm. The front-end is inspired by bigger Toyota SUVs like the Prado and Land Cruiser. The front-end appears wider credit to the new bumper with a gaping lower grille accompanied with fog lamps placed at extreme ends.
The Fortuner is constructed on the IMV platform which underpins two other Toyota products, Innova and Hilux pickup. Toyota is also working out a strategy to introduce the new Innova in India, but its case is similar to the Fortuner. The Fortuner has off-roading talents which the Chevrolet Captiva or the BMW X1 don't. These cars are soft roaders priced in the same ball park.
Toyota does not have immediately plans to offer an Automatic Transmission on the Fortuner or the Hilux in India.
[Source - Allthecars.wordpress.com]