Land Rover held an off-road experience in Chennai, Tamil Nadu, recently which focussed mainly on telling its existing customers, and future prospects, the off-road capability of the Freelander. The Freelander - which forms the base of the company's product portfolio in India - used for the experience was a stock car powered by the 2.2-liter four-cylinder diesel engine.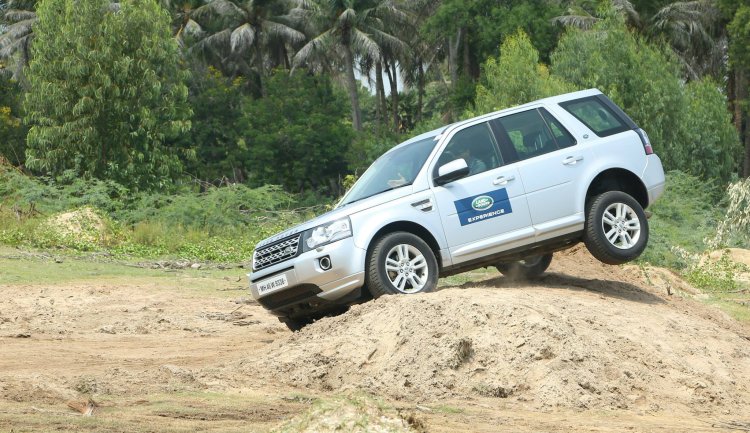 The experience started with a brief about the car's off-road geometry. Staying true to the company's DNA, the SUV has a 23-degree approach angle and ramp break-over angle, and a 34-degree departure angle with a water wading depth of 500 mm. What this translates to is that the Freelander felt at home through the different terrains you see in these images.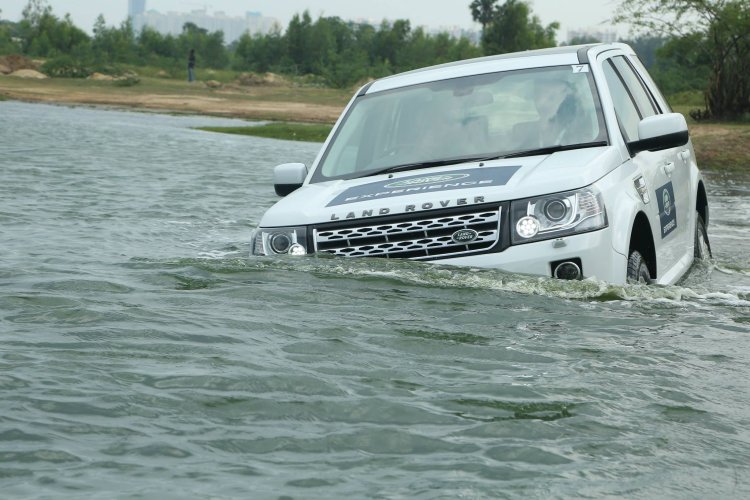 First up, the Freelander was given a set of axle breakers which it managed to conquer in its standard mode. For the water bed challenge up next, all we had to do was to set the Terrain Response system in the Mud & Ruts mode and provide a steady throttle at 1,750 rpm.
Once out of the water, the Freelander was shown two steep hill climbs and descents. The first descent had to be done by the driver applying the brakes, and the second one was taken care of by the Hill Descent system, which automatically applies the brakes depending on the speed you select.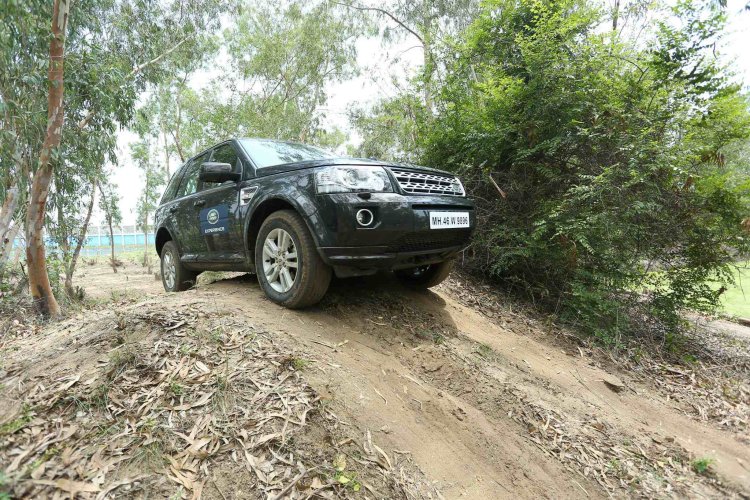 The final challenges included a slushy mud pit, and a stretch of fine beach sand, after which the Freelander traced a path with high bushes back to civilization. Even more impressive was that the single Evoque in the fleet managed to follow the Freelanders throughout the circuit without a hint of protest.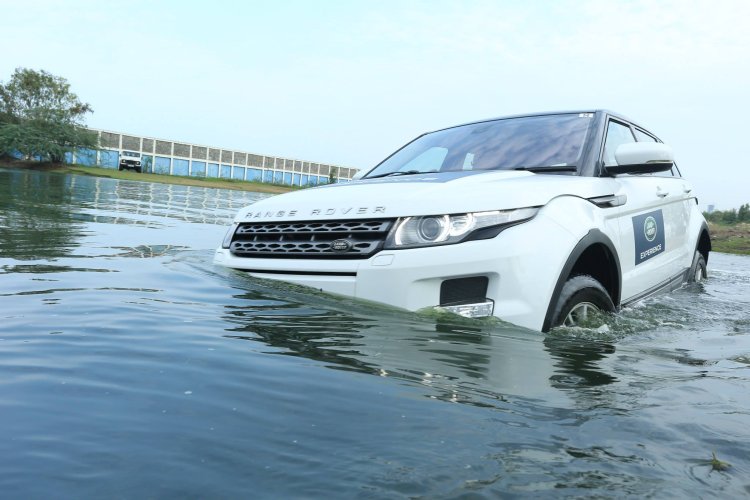 No doubt, the Freelander is indeed a capable machine, however, globally the model has received its successor in the all-new Discovery Sport. In India, the Discovery Sport is expected to arrive later next year or by early 2016, and it will bring to the table a more modern design and chassis, coupled with better equipment and the convenience of seven seats.
So, does that mean bidding adieu to the Freelander's platform? Given its capability and toughened up mechanicals, Land Rover's owner Tata Motors might want to experiment making a flagship SUV based on it, and according to reports, such a plan is indeed taking shape.