The Land Rover Discovery Vision Concept which world premiered four days ago at the New York Auto Show, is being presented at the Beijing Auto Show 2014 in a new bright orange paintwork.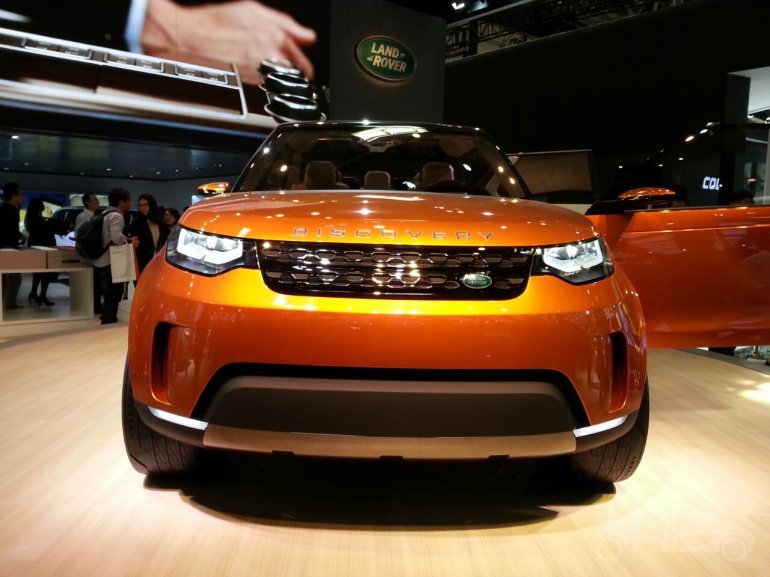 The Discovery Vision Concept, with its clean lines and flush surfaces, previews the design language of the future Discovery family. The smallest member would be the Discovery Sport, which would replace the Freelander 2. A seven seat variant of it has also been planned to launch in the future.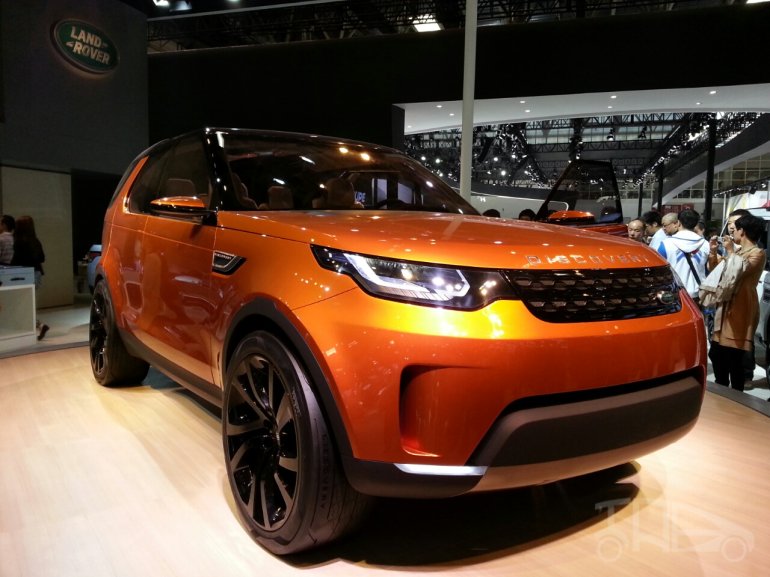 There is a wide range of technologies on the Discovery concept.
Using augmented reality technology, it displays a see-through view of the terrain ahead of the car on the bonnet. Some of the other gadgets are the Laser Terrain Scanning (makes a map of the road ahead using foglamp-mounted lasers), Laser Referencing (projects images on the road like warning triangles by using lasers), Head-Up Display, Gesture Recognition system to open the doors and windows, and the next generation Terrain Response system.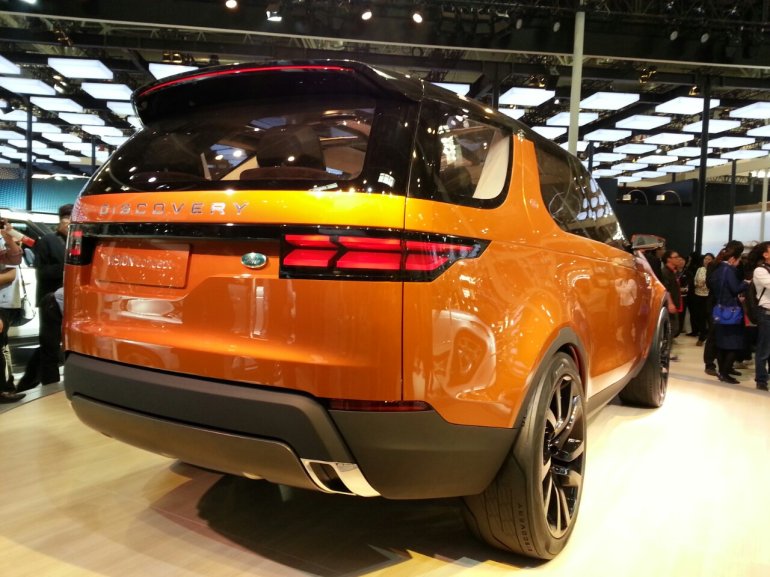 The SUV has a 2+3+2 seating arrangement and a large touchscreen display which can also be operated by steering wheel-mounted touchpads.