Land Rover has finally decided to use the DC100 Concept as the prime source of inspiration for the new Defender.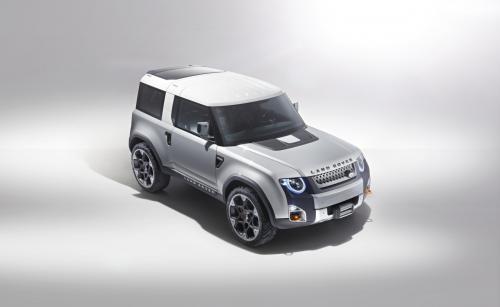 Earlier, we reported that there were huge debates over every aspect of new Land Rover Defender's development. The technical department considered quite a few concepts for the all-new Defender and finally settled for the DC100 Concept which was first showcased at Frankfurt Motor Show last year, before gracing other important Autos Shows world wide including the 2012 Auto Expo.
Land Rover's design director Gerry McGovern told Autocar.co.uk that, "The concept got the thumbs-up and 90 per cent of the 250,000 people we spoke to loved it." He added that the development work of the new Defender has progressed and the car is scheduled for a middle of the decade launch.
McGovern said that the new Defender will look nothing like the current Defender which is sixty years old and the new car will attract more style conscious buyers towards the Land Rover brand, just like how Evoque did to the Range Rover marque.
He stated, "A like-for-like replacement for the Defender would not be appropriate and wouldn't be legal with safety legislation. We can still capture the essence of the past but in a modern way."
The new Defender is a long overdue, but it's not that easy to replace a cult just like that. The new Defender with its emphasis on both form and function is expected to be one of the most important properties of the future Land Rover lineup.
[Source - Autocar.co.uk]