Is the most powerful Ferrari to be made.
At the V-Max 200 event hosted by EVO magazine, Ferrari's latest pride and joy, the LaFerrari, decided to show up and face the roster of hypercars and supercars that were present.
Counting it as a once-in-a-lifetime opportunity, Youtube user David Yu got the chance to witness and experience the sheer acceleration and top speed of the monstrous LaFerrari on an empty airfield. And to share that experience, he had recorded an on-board footage of the run that further confirms the Ferrari's capability to reach high speeds with ease.
[Can't see the video above? Head to Youtube]
The LaFerrari managed to reach a top speed of 213 mph (343 km/h), which is a tad slower than Ferrari's claimed 217 mph (350 km/h). But, given the short length of the runway and the hybrid powertrain's potential to reach even higher speeds, it could've otherwise reached 217 mph without breaking into a sweat.
The above feat was possible thanks to the LaFerrari's striking body that features active aerodynamics to reduce drag at high speeds, as well as the HY-KERS hybrid system that combines an 800 hp 6.3-liter naturally aspirated V12 engine and a 163 hp electric motor, producing a total output of a whopping 963 hp and a peak torque of over 900 Nm.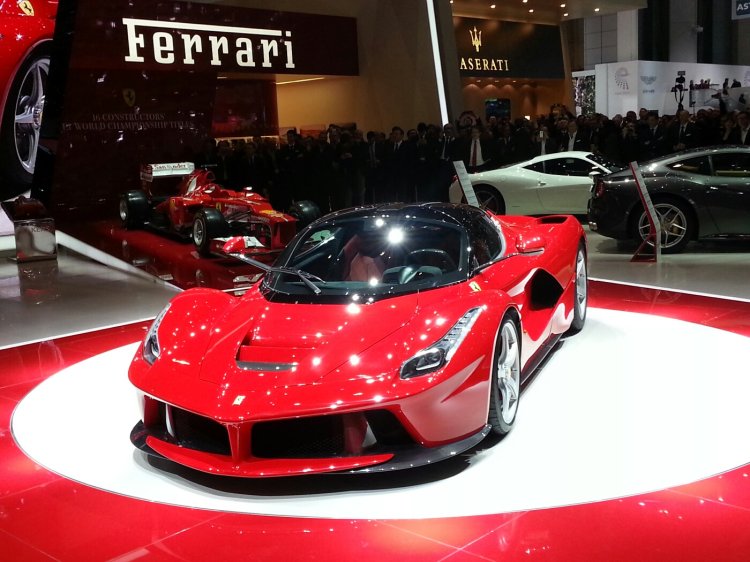 To further maximize the potential of the powertrain, Ferrari has coupled their 7-speed Dual Clutch F1 transmission for lightening quick gear changes. All this helps achieve a Ferrari-claimed acceleration of 0-100km/h in less than 3 seconds, 0-200km/h in less than 7 seconds, and 0-300km/h in 15 seconds.
Recap: Ferrari California T from the 2014 Geneva Motor Show
Sounds interesting? You're out of luck because Ferrari will only build 499 examples, and all have been sold for USD 1.8 million (INR 10.97 crores) each.