The Indian biking fraternity has patiently waited for the arrival of the KTM Duke 390.
KTM India's official Facebook page has released a teaser image pointing out the launch date of the most anticipated motorcycle of the year. The compact naked sportsbike is slated to be launched on June 25.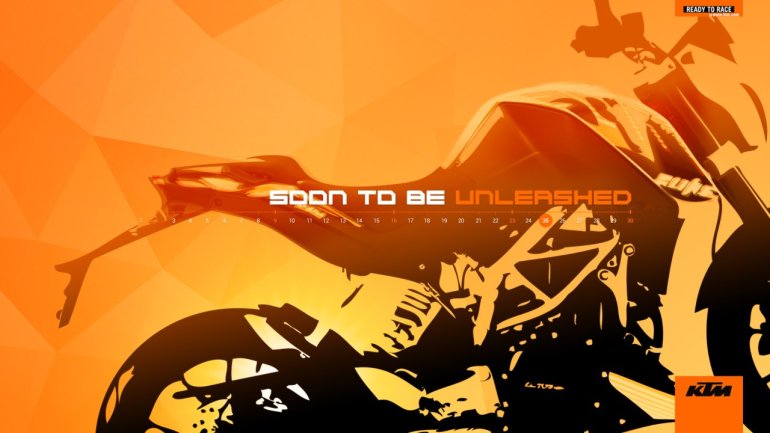 If the KTM Duke 200's reputation for performance to price ratio is anything to go by, the Duke 390 will be one helluva deal! It's powered by a 373cc single cylinder fuel injected liquid cooled engine which unleashes 44PS and 35Nm of pure hooliganism. Just like its sibling, the 390 is ridden through a 6-speed gearbox.
The power : weight ratio stands at a class leading 316PS/tonne! 0-100kph is dispatched in under 7 seconds and the top speed hovers around 170kph. Like I said, its pure hooliganism! The overall package is as good as it can get for Rs. 2.5 lakh.
The Duke 390 looks pretty much the same as the Duke 200 save for a few minor details, the biggest difference being the body graphics. The trellis chassis, rear mono shocks and the tire sizes are same but the bigger Duke gets a stickier set of Metzler rubbers.
Stay tuned to Indian Autos Blog as we get you all the details about the new naked performance motorcycle.
[Source: KTM India's Facebook page]