Priced between 35 million Won (INR 19.98 lakh) and 49 million Won (INR 27.97 lakh).
Kia Motors announced yesterday that it had started taking pre-orders for the Kia Stinger in South Korea. Along with the announcement, the company has revealed the specifications of the 4-door coupe.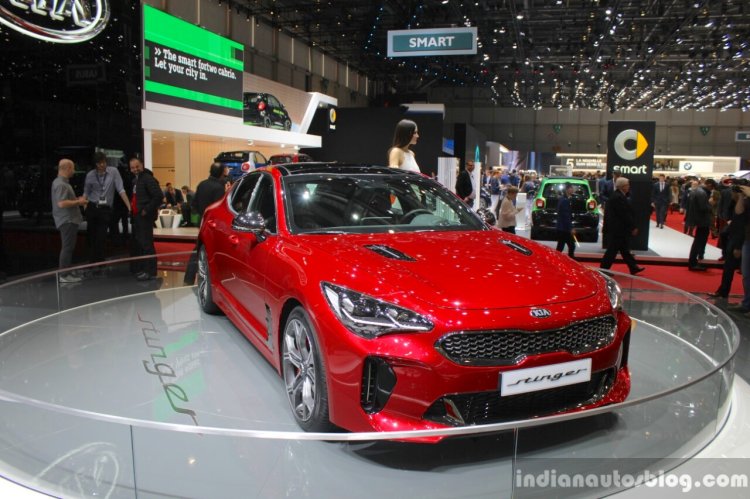 Kia offers the Kia Stinger in three engine models in South Korea: 2.0-litre turbo petrol, 3.3-litre biturbo petrol and 2.2-litre turbo diesel. All engines are paired to an 8-speed automatic transmission, which routes power to either the rear or all four wheels.
The 2.0-litre turbocharged petrol engine produces 255 PS at 6,200 rpm and 36.0 kgf.m (353.04 Nm) of torque between 1,400 rpm and 4,000 rpm. The 3.3-litre twin-turbo petrol engine develops 370 PS at 6,200 rpm and 52.0 kgf.m (509.95 Nm) of torque between 1,300 rpm and 4,500 rpm. The 2.2-litre turbocharged diesel engine delivers 202 PS at 3,800 rpm and 45.0 kgf.m (441.30 Nm) of torque between 1,750 rpm and 2,750 rpm.
Full LED headlamps, 19-inch alloy wheels, four oval exhaust pipes, 8-inch infotainment system with navigation, 15-speaker Lexicon sound system with amplifier, head-up display, around view monitor, Nappa leather seats, electronic parking brake, Forward Collision Assistance (FCA), Lane Keeping Assist' (LKA) and Highway Driving Assist (HDA) are some of the key features of the Kia Stinger that is priced between 35 million Won (INR 19,98,567.9) and 49 million Won (INR 27,97,995.06).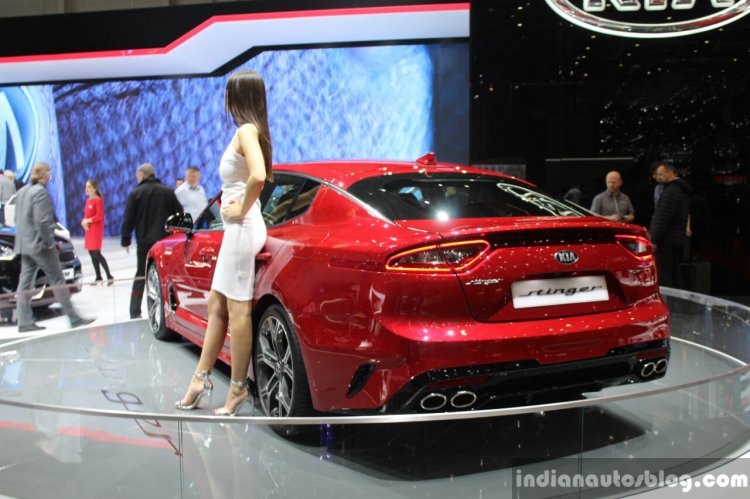 Also Read: Kia Picanto GT-Line could become the cheapest performance car in the world
Kia has officially confirmed its entry in India and is expected to roll out its first product by late-2019 from its new manufacturing facility. To start creating brand awareness, the company will participate in Auto Expo 2018. Along with a compact sedan and compact SUV, the company will showcase two premium models at the biennial exhibition, and the Kia Stinger is likely one of them.