3rd gen Kia Picanto now on sale in Europe.
Following its debut in Korea in January, Kia Motors has begun the global rollout of the 2017 Kia Picanto, and the flagship variant is the sporty 'GT-Line' that could bring another coveted title for the Korean brand.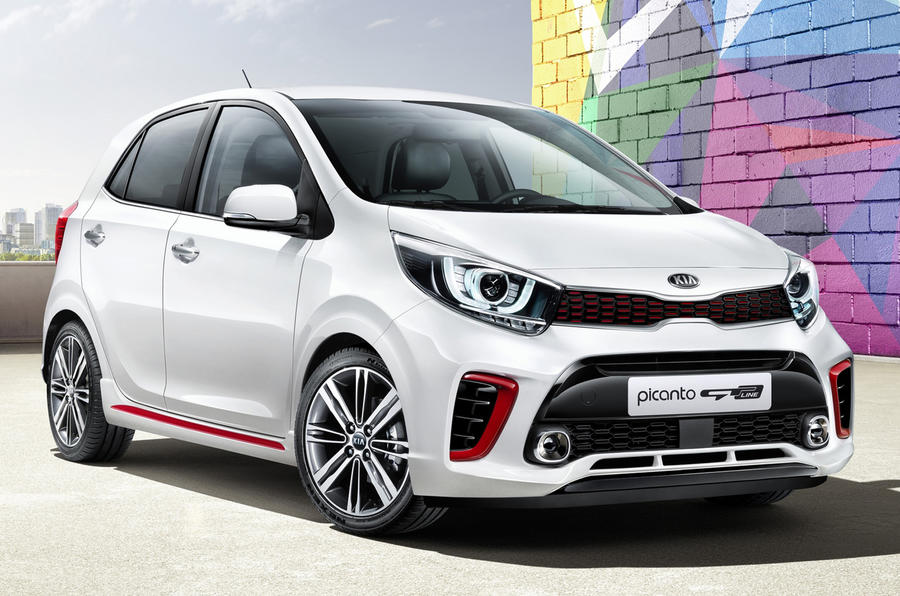 The Kia Picanto GT-Line is one of the cheapest hatchbacks in the world that has a performance focus. The turbocharged engine that Kia will start offering in Q4 2017 on this variant, will, on paper, make it the cheapest performance vehicle.
The third generation Kia Picanto is the first Kia Picanto made in a sporty 'GT-Line' trim. Its styling is inspired by that of the company's high-performance GT models, such as the Kia Optima GT. The exterior gets the sporty treatment with red, silver and black highlights in the grille and intakes.
For the interior, Kia offers the entire range of colour packs in the Kia Picanto GT-Line: High Gloss Black, Brown, Blue, Red and Lime. The sporty trim also gets D-cut steering wheel and stainless steel pedals.
The turbocharged three-cylinder petrol engine develops 100 PS and 172 Nm of torque and is the most powerful unit ever offered in the company's A-segment model. This engine will send power to the wheels via a 5-speed manual transmission.
The Kia Picanto GT-Line with the T-GDi is indeed a bold move from Kia, as it is almost never that mainstream automakers offer A-segment cars in performance variants. Think of the Ford Ka+, Opel Karl, Vauxhall Viva, Peugeot 108, Citroen C1, Toyota Aygo or even the Hyundai i10 for that matter - none offer something like the Picanto T-GDi which will target the smart Brabus forfour and Renault Twingo GT.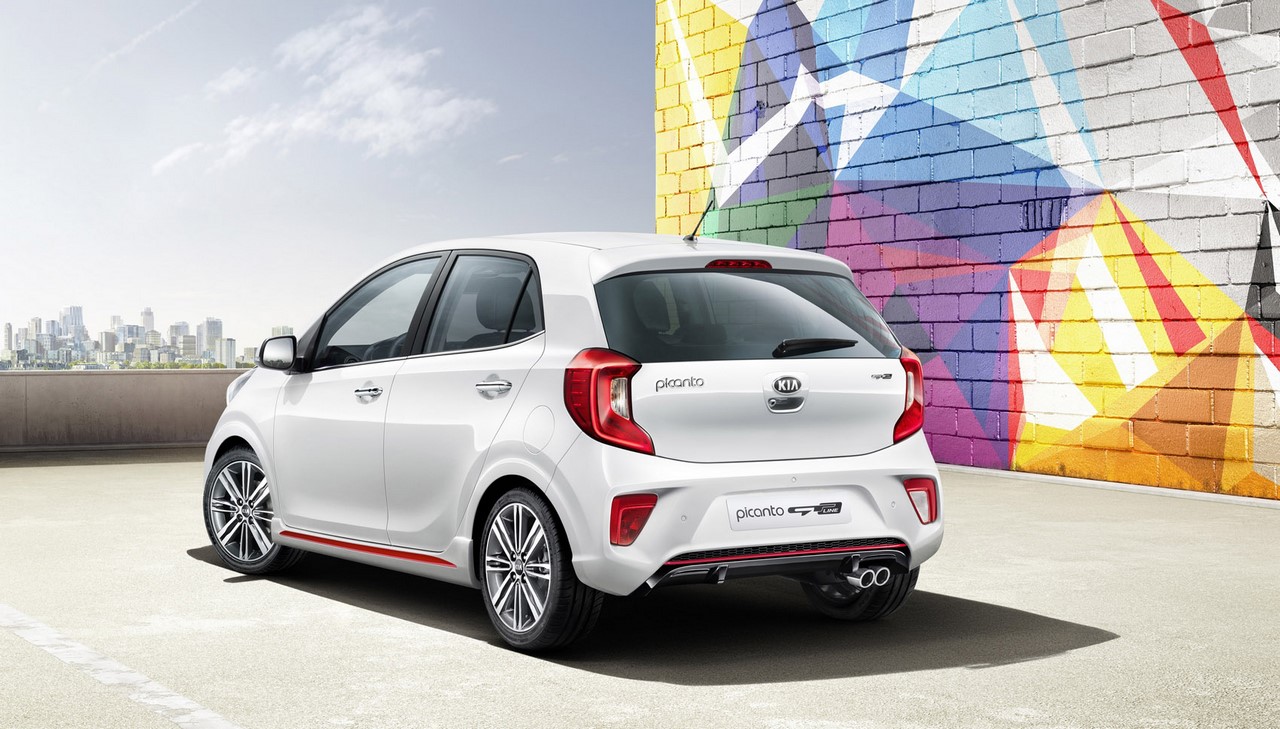 Also See: Kia Stinger – 2017 Geneva Motor Show
The Kia Picanto's segment accounts for more than one million units a year in Western Europe, and Kia expects its latest offering to sell over 60,000 units. While the naturally aspirated engines would be the volume spinners, the GT-Line 1.0L T-GDi model will help it achieve that circa-5.1% market share by gaining a new set of customers, including those previously opting for the entry-level or mid-tier grades of the B-segment cars like the Ford Fiesta, VW Polo and the Nissan Micra.
In the UK, the Kia Picanto 1.0-litre T-GDi model could have an OTR price under £15,000 (INR 12.51 lakhs).