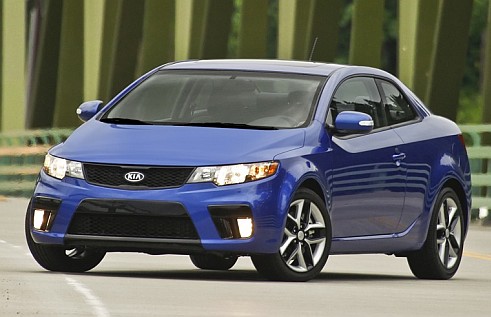 We had earlier reported that  Hyundai's subsidiary Kia Motors would be making an Indian foray soon. Kia Motors which has been growing steadily in foreign markets over the past few years would be looking to storm into the booming Indian car space and gain a foothold here. Kia is looking to set up a plant near Chennai soon.
Kia Motors has been producing 'value for money' cars over the years and very recently it started making a move towards producing more upmarket, good looking cars with its 'Tiger Face' design language. Kia has an impressive range of good looking compact cars like the Ceed hatchback, MPVs Venga and Soul and the stylish compact sedan Forte (pictured). A hatchback version of the Forte sedan has been launched recently. All of these cars make good sense for India.
A Kia spokesperson stated -
We are conducting a feasibility study to select a site for the plant near Chennai. Based on data from Hyundai Motor which entered the Indian market in 1998, we are estimating costs and time to build the plant, as well as examining demand forecasts and Hyundai's sales figures.
Though Kia is under Hyundai, Kia would be coming to India as a separate entity and could get very little help from Hyundai India like sourcing suppliers and dealers.
It would be interesting to see how the Korean carmaker makes its entry into India, either as a 'Value' brand targeting the value conscious Indian customer or as 'Premium foreign brand' targeting the increasing number of young buyers looking for sporty looking premium compacts.
Source: FE