Kia has announced that the GT4 Stinger Concept will be showcased at the 2014 North American International Auto Show.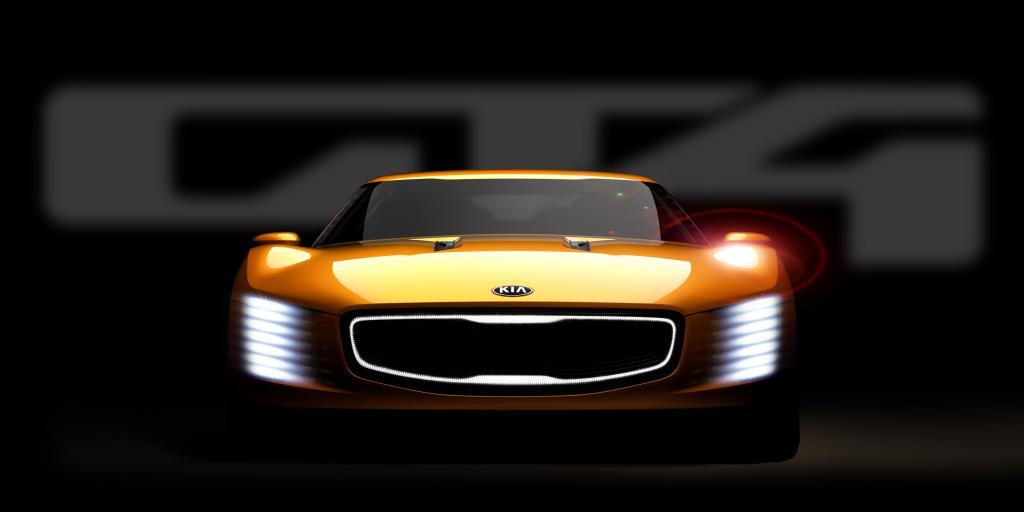 The Kia GT4 Stinger is a low slung sportscars which features a 2+2 seating configuration. The car gets the signature Kia grille which sits just inches above the ground and is flanked with vertical LED headlights.
Other features on this sports car include custom 20 inch wheels, a ventilated hood, front-brake cooling vents and a carbon fiber front splitter that helps maintain downforce.
The Kia GT4 Stinger will be powered by a turbocharged 2.0-liter four-cylinder engine that develops around 315hp. The overall silhouette of the sportscar reminds us of the Audi R8. The front-end looks like the Mercedes SLS AMG and the Audi R8. Kia is known to churn out some awesome looking concepts and we feel that the GT4 Stinger would be as exciting as their previous unveilings.
More information about the GT4 Stinger will be available on 13th January when the sports car gets unveiled at the Detroit Auto show.