After showing the Kia Provo concept at the Geneva Motor Show that has turned quite a few heads, the Korean automaker Kia has shown another concept in its hometown, Seoul.
[can't see the video above? Head over to Youtube]
Meet Kia's CUB - a four-door coupe concept that has just been unveiled at the 2013 Seoul Motor Show. Kia's President and Chief Design Officer, Peter Schreyer was at the helm of the CUB's design. The entire car is termed as a 'compact four-door coupe' and was designed in Seoul. The sub 4 meter concept does without the B pillars. Hence, the suicide doors seems to be a good fit for easy access to the seats. The doors feature an automatic touch type door handle.
The CUB features four individual seats wrapped in leather with a black - yellow color theme. Touch sensor controlled air vents on the center console seems to be an interesting feature.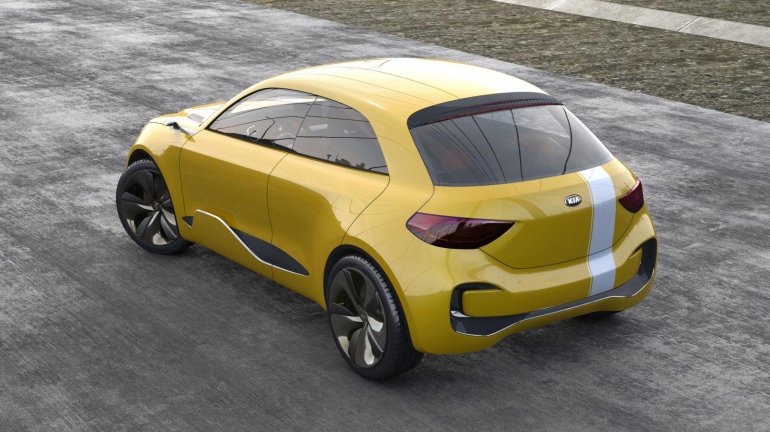 Kia has also included its DIS (Driver Information System) system which is in turn linked to a gesture camera through which the driver can use interactive gestures to get stuff working.
The CUB will be powered by a 1.6-liter GDI engine with a twin scroll turbocharger which we already see in the cee'd GT and the pro cee'd GT. The engine produces 204bhp of power and 265Nm of torque.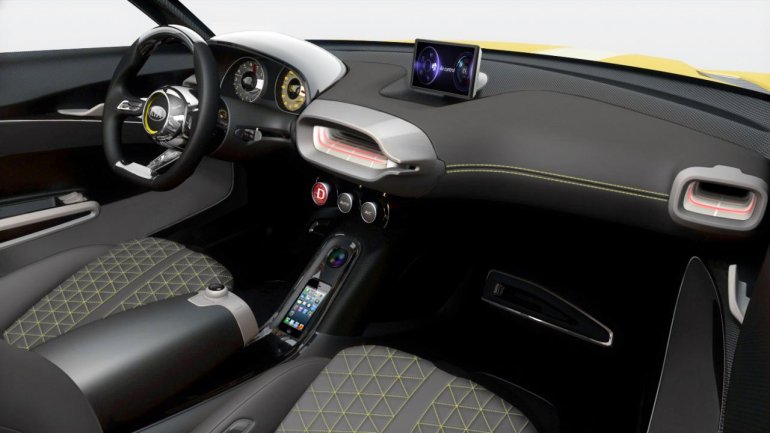 Kia has announced that there is no plan to put this vehicle into production.
Kia Cub Concept Image Gallery