Former President and Managing Director of GM India, Mr. Karl Slym who left India to serve as the Executive Vice President & Board Member, SGMW Motors, China, will return to India to lead Tata Motors from October 1st, read a statement released by Tata Motors this afternoon.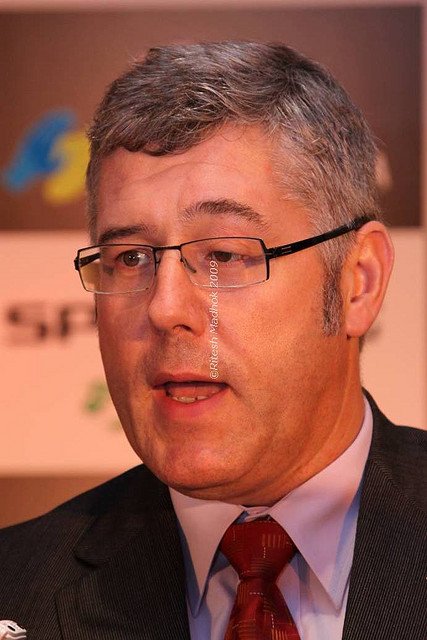 Mr Slym has been appointed as the Managing Director of Tata Motors and succeeds Mr. PM Telang, who superannuated in June this year.
Slym will handle business activities in India and overseas countries, including South Korea, Thailand, Spain, Indonesia, South Africa. Jaguar Land Rover will continue to be managed independently. Slym has served in various positions, in various geographies around the world, during his 17 year stint with General Motors.
[Image - Karl Slym chats with the media at the launch of the Chevrolet Spark LPG, in June 2009; Image by Ritesh Madhok]