I-Pace likely to be the first to enter production.
In December last year, Jaguar Land Rover filed for 'I-Pace' trademark in the UK and USA. Now that we know that the 'Pace' word is being used for the company's crossover models, it's very likely that the Jaguar I-Pace will be the company's second crossover after the Jaguar F-Pace. Possibly, it could be just an alternative power variant of the F-Pace. The 'I' letter in the name suggests that the product could be a pure electric one.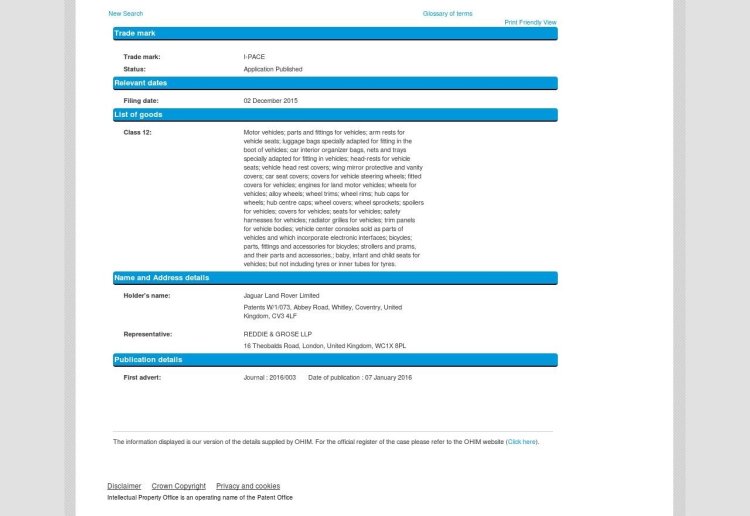 The Jaguar I-Pace could be revealed in September this year to celebrate Jaguar's return to global motorsport with entry into the third season of the FIA Formula E Championship. If not, we'll likely see the I-Pace making its public debut at the 2016 Paris Motor Show in October before going on sale in 2017.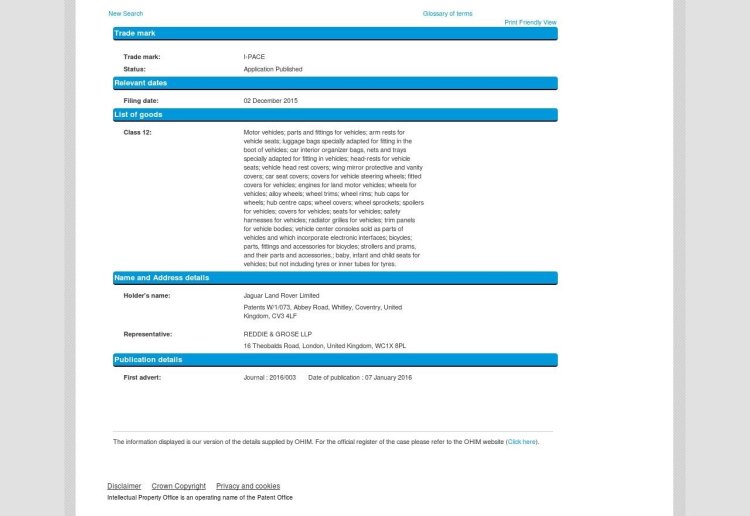 Also read: Jaguar XE launched at Auto Expo 2016
Last month, Jaguar Land Rover also filed for 'I-Type' trademark in the UK. Unlike the I-Pace, the I-Type trademark application is still under review. So far, the 'Type' word is being used only for sports car (Jaguar F-Type). Nothing's known about the Jaguar I-Type, but according to some reports, it could be an all-electric/plug-in hybrid high-performance car in concept form.
Jaguar I-Pace and I-Type - Image Gallery (Trademark Filings)