Earlier we reported that our very own Maruti 800 will be brought back to life by Jiangnan Auto in China. Now, Jiangnan Auto has finally confirmed the development and has officially launched the mk2 Suzuki Alto at a price point of RMB 17,800 (roughly Rs 1,24,600) making it the cheapest car in China today.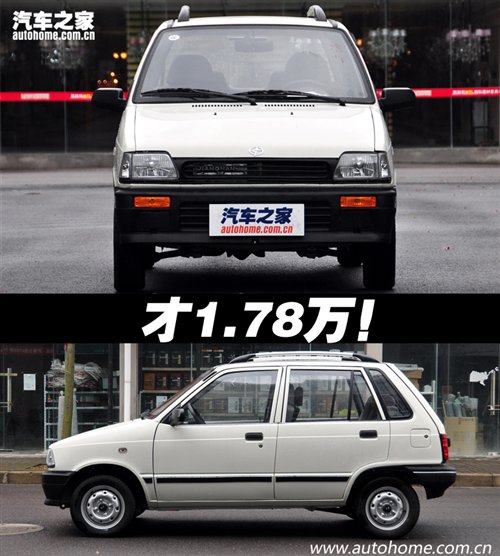 The Maruti 800 (known as the Alto over there) over the last few years was produced by 4 different companies in China - Chang'an Auto, Jiang Nan, Xi'an Tai and Sichuan Auto. Eventually, each of them either shut shop or discontinued the model altogether. Finally, Jiangnan Auto decided to revive it and re-tuned the engine to meet current Chinese pollution norms.
For RMB 17,800, as you would imagine, you don't get much. You get a bare bone car with as 800 cc engine that produced 36 bhp as that's about it.
Source - ChinaCarTimes.com via Autohome.com.cn