Special editions could be put into limited production for China. 
The Jeep Renegade Apollo and Wrangler Sundancer special editions are on display at the ongoing Guangzhou Auto Show 2014. The special editions were first showcased at the Beijing Auto Show in April this year. The spruced up vehicles demonstrate the range of customization options.
Jeep Renegade Apollo Edition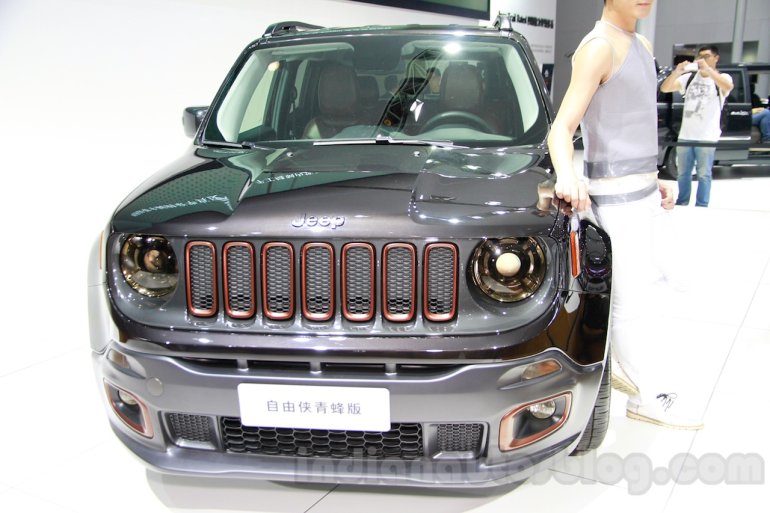 The Renegade Apollo is finished in a special dark brown paint finish with brown accents on the grille, foglamp enclosures, roof rails and wheels. The alloy wheels are a size larger than the regular car with low-profile tyres.
Inside, the special edition Renegade's seats, steering wheel and dashboard are upholstered in brown leather.
Jeep Wrangler Sundancer Edition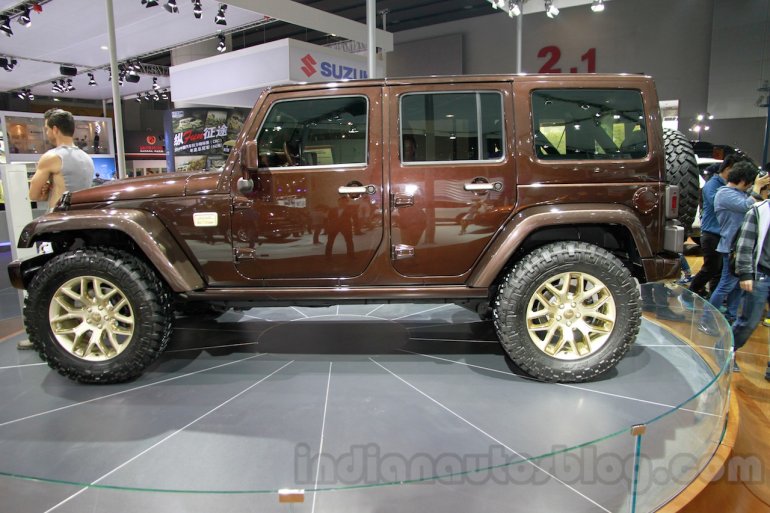 The Wrangler Sundancer Edition also sports a special brown exterior color but the hue is a tad lighter compared to the Renegade. The SUV features a sporty bumper with foglamps, golden alloy wheels that are shod with meaty off-road tyres, golden door handles, blacked out taillights and golden 'Sundancer' badges on the front fenders.
The Wrangler Sundancer's interior adopts golden accents to complement the exterior.
Jeep has not announced any plans to launch the two special edition models in the Chinese market but the fact that these cars were displayed in two international Chinese auto shows suggest there could be a limited production run exclusive for China.