Jeep will present its rival to the Nissan Juke and Ford EcoSport at the Geneva Motor Show on the 4th of March. The Jeep Laredo (tentatively name by Jeep fans) is based on the platform of the Fiat 500 L and would measure approximately 4.2 m long.
Fiat would also make a crossover on the same platform with its own styling that would follow on the 4th of July, the 58th birth anniversary of the original Fiat 500. Though the underpinning is the same, the body and interior of the Fiat 500X would be entirely different compared to the Laredo.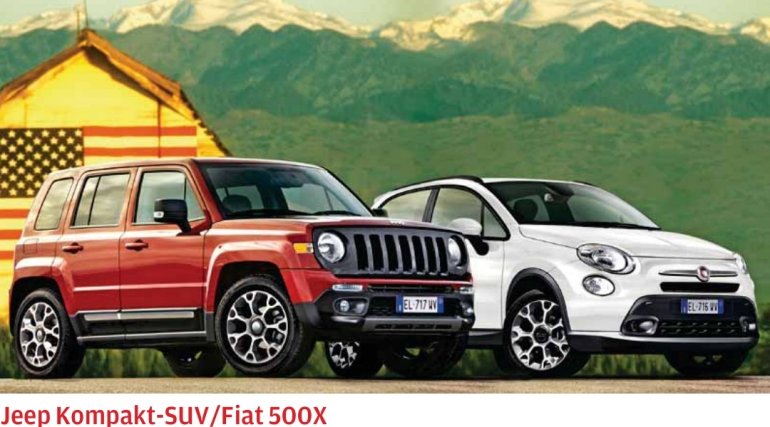 A suggestive rendering from AutoBild.de brings out the styling differences in the two entry-level SUV models. The vehicles put on their respective family looks, and appeal to two different types of customers. Where the Fiat hits the jet stream of the urban crossover, the Jeep is targeted towards the outdoor-loving customer who enjoys adventure.
The powertrains of the two cars would be a reflection of their exterior persona. The Fiat would offer two-wheel drive on all but one variant, whereas the Jeep would come standard with all-wheel drive. The gasoline engines would be tuned to produce 95 hp and 105 hp, and the diesel engine would generate about 85 hp and 105 hp.
Chrysler is planning to start marketing these cars globally from the second half of the year. Its plant in Melfi, Italy, which received a 1 billion euro renovation, would produce them side-by-side, with a capacity to make 250,000 units a year.
[Source - AutoBild.de via worldscoop.forumpro.fr]