After launching the Jeep Compass in India last year, FCA Group plans to expand its presence in more high-volume UV segments. The company will launch a sub-4 metre Jeep SUV and a mid-size three-row Jeep SUV in our market.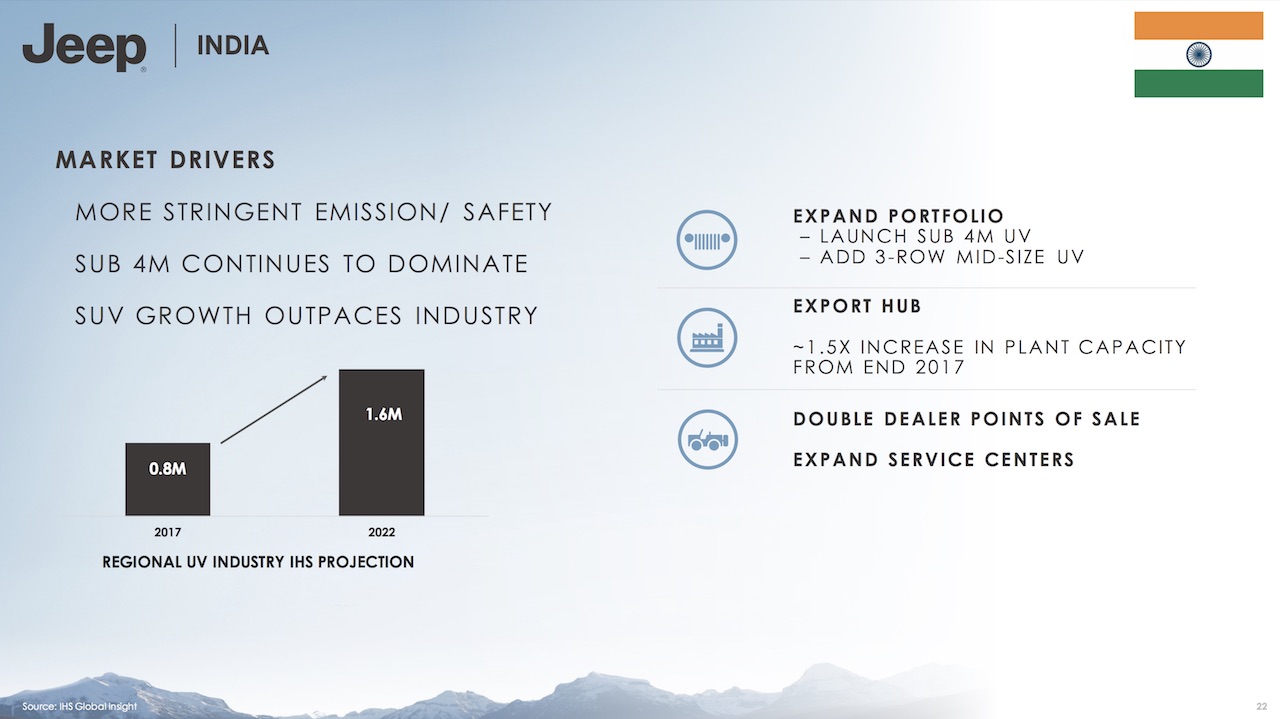 FCA Group knows that sub-4 metre SUVs dominate the Indian UV market. So, it has decided to bring a model of its own to significantly boost its sales. The Jeep sub-4 metre will slot below the Jeep Renegade, which is a premium B-SUV. FCA sees this model straddling the A and B segments globally.
In India, Jeep's new baby SUV will compete with the Maruti Vitara Brezza (and its Toyota-badged version), Ford EcoSport, Mahindra S201, Tata Nexon, and the Hyundai Carlino (TBA). The entry-level model is expected to share its platform with the next-gen Fiat Panda. No further details are available, but FCA Group has confirmed a plug-in hybrid variant. However, we don't know whether that variant is planned for India or for other markets.
Reports have said for months now that the Jeep Renegade will enter the Indian market post facelift, in 2019. However, FCA Group still hasn't confirmed this model. Instead, it has revealed plans to launch a three-row mid-size SUV positioned above the Jeep Compass. The company planned to have a new three-row SUV by 2018, but it has postponed its debut to 2020. We are yet to know if this is the same mid-size model confirmed for India or a bigger model.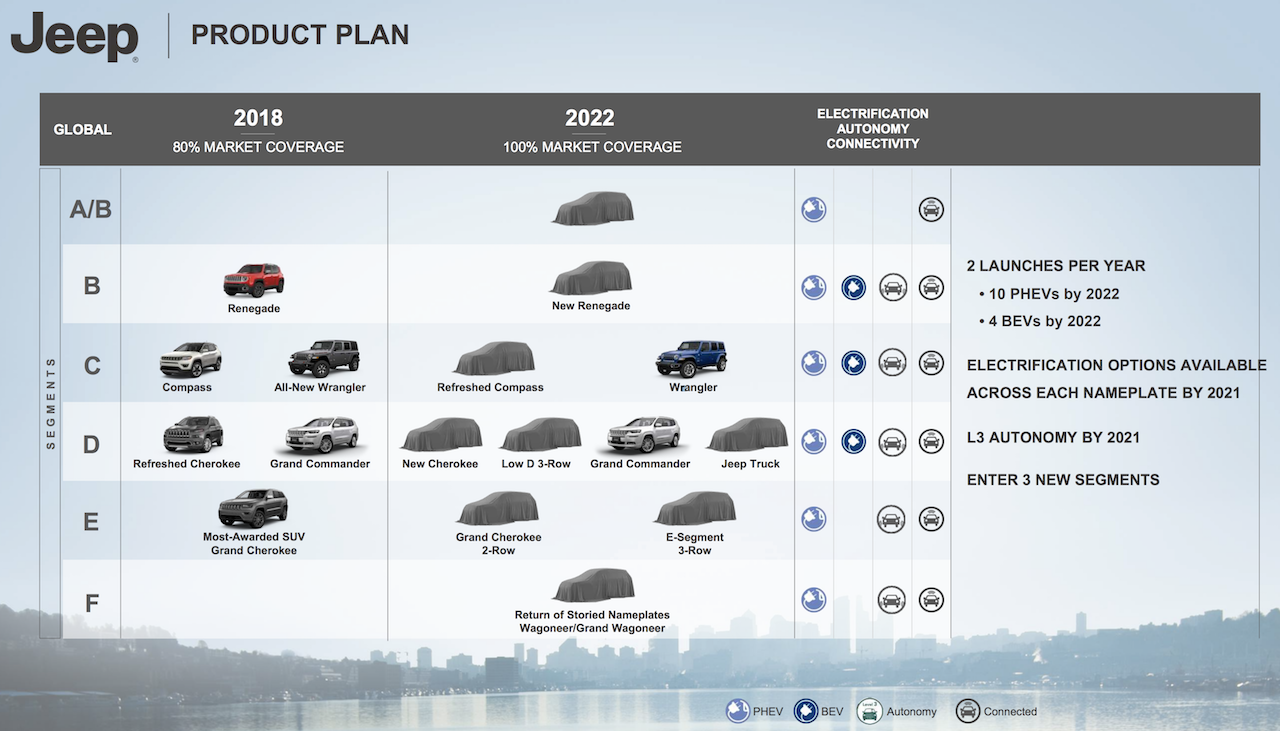 Also Read: India-bound 2019 Jeep Renegade to be unveiled this September
The Jeep sub-4 metre SUV and Jeep mid-size three-row SUV both will reach India by 2022. By then, FCA Group plans to introduce the facelifted Jeep Compass as well. The Italian-American conglomerate has also confirmed that it will launch a Jeep Compass plug-in hybrid.